Business Ignition Programme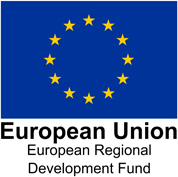 Our Business Ignition Programme forms part of the Leicester Start-up Accelerator.
Its mission is to identify and support aspiring entrepreneurs to develop and transform their ideas and innovations into ready to launch start-ups.
Through business incubation support, you are guided on all aspects of planning and starting a business from feasibility and finance, planning and prototyping, intellectual property and company law through to marketing, public relations, sales strategies and tactics for maximising future growth.
What you receive
Training (through our Business Ignition Workshop Programme)
Coaching, mentoring and access to our Entrepreneurs in Residence
Access to academic experts from the University
Access to local, regional and international networks
Seed funding and investment opportunities
Workspace, including hot desking, meeting rooms and training space
Leicester Start-up Accelerator Online resources
Eligibility
We're looking for the best and brightest future entrepreneurs working on ideas - anyone who is innovative, creative, passionate and committed.
Interested?
Apply by completing our short introduction form.
We'll then arrange to speak with you to talk about your idea.
New dates to be announced Autumn 2018.