Santander Entrepreneurship Awards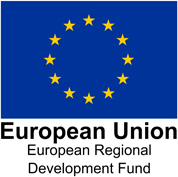 The Santander Entrepreneurship Awards is a chance for student and graduate entrepreneurs to secure a massive boost to their business idea, with an impressive £90,000 (non-equity) investment of funding available and a variety of supporting prizes that could really take your idea to the next level.
What's on offer
£25,000 of equity-free seed funding (£15,000 for runners up)
Mentoring from business experts
A fully-funded intern
Access to Santander Accelerator Week
£500 Digital Growth voucher from Talent Cupboard
Criteria and eligibility
To be announced Autumn 2018.
Application process
Step 1 - You and your idea
First you'll need to complete a Business Model Canvas for your idea and submit it to studententerprise@le.ac.uk Deadline to be announced Autumn 2018.
You can find information on what to include in your Business Model Canvas here.
Step 2 - 2 minute video pitch
Shortlisted entries will be asked to submit a 2 minute video pitch of their idea, to accompany their Business Model Canvas.
We can provide you with help with your pitch, also take a look at these useful documents to help get you started:
Step 3 - Understanding your business
The University of Leicester will select the best two entries to send to Santander Universities. Then Santander Universities will select their favourites and invite the shortlisted entries to present at a regional competition during June 2019.
Step 4 - Growing your business
Finalists who make it through the regional heats will be invited to an exciting Accelerator Week (Summer 2019) to push your idea to the next level.
These finalists will then be asked to pitch their ideas to Entrepreneurs, Academics, Business Leaders and Santander Execs (September 2019).
Full competition details
We'll provide full information on the competition and relevant dates when the competition launches.