The Race to Zero Carbon Accelerator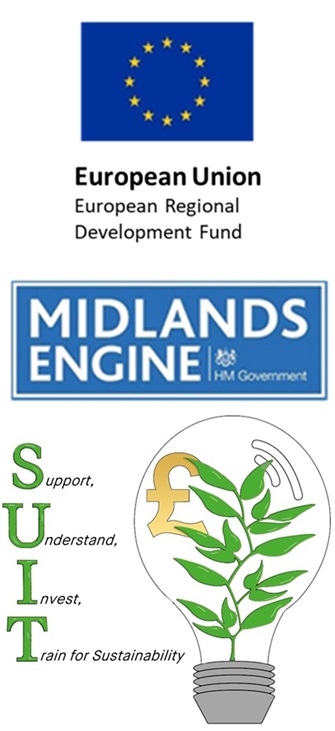 Support, Understand, Invest, Train for Sustainability
Supporting climate actions for organisations in Leicester and Leicestershire through funded support. The Race to Zero Carbon Accelerator project support is fully funded. In addition there is grant funding, start-up support and Kickstart scheme available with a quick and easy application process. This project is delivered in partnership with a number of local partners, including DeMontfort University and Loughborough University and led by the East Midlands Chamber of Commerce.
Tackling Climate Change is a priority for businesses seeking to make sustainability focussed changes however, this can often seem overwhelming and this support can help to break down the steps towards decarbonisation.
Our Offer
The Leicester Race to Zero Carbon Accelerator programme, based at the University of Leicester Innovation Hub part-funded by ERDF with programme delivery through the Community Renewal Fund can provide your business with the insight, guidance and support you need to make effective sustainable changes. Our programme will provide your business with the tools you need to make meaningful change and focusses on 4 main areas: Support, Understanding, Investment and Training.
This programme offers a comprehensive sustainability support package including:
Sustainability Audits by trained students to assess current performance and carbon footprint and provide recommendations for improvements
Funding to Employ Students: Employers can benefit from funding to cover salary for up to 3 months to address green recovery challenges
Carbon Reduction Plan bespoke to your business enabling you to reduce your carbon emissions effectively and benefit your business
Carbon Literacy Training: Full day of learning for employees to better understand the climate emergency and develop meaningful plans to play their part in combatting climate change. This training is independently accredited by the Carbon Literacy Trust.
Eligibility
The Race to Zero Carbon Accelerator Programme is open to Small & Medium sized businesses and Voluntary Sector organisations based in the city of Leicester who are seeking support to address Green Recovery challenges and improve their sustainable operations.
Engage with Us
Talk to us to find out more and start your sustainable journey by getting in touch with us by email or phone (0116 373 6471)