Stephanie Beaumont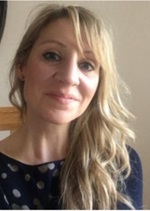 Stephanie Beaumont has been a Senior Public Health Commissioning Manager for NHS England and Improvement in the Midlands Region since 2014. She has been in the healthcare delivery field for the past 18 years where she has had a varied career working in Provider and Commissioning functions delivering health development and public health initiatives. Stephanie is heavily involved in the commissioning development and delivery of Sexual Assault Referral Centres (SARC) across the Midlands including supporting national commissioning intentions to support local SARC delivery.
Stephanie has a degree in Health Studies from Central Lancashire University, a Post Graduate degree in Health Studies and a Masters degree in Health Development from the University of Central Birmingham, along with management and leadership qualifications to support the current role and remit being undertaken in NHS England and Improvement.
Stephanie is interested in the collaboration network between organisations that can inform the benefits of health outcomes to all population community groups, as well as raise awareness of Public Health and SARC commissioning across the Midlands region.