Medical Statistics
Medical Statistics
MSc, 1-3 years, full- or part-time
This is for you if... you want a vocational course that will focus on the application of statistical methods to real-life problems in medicine and healthcare, giving you excellent prospects in securing a career or further study.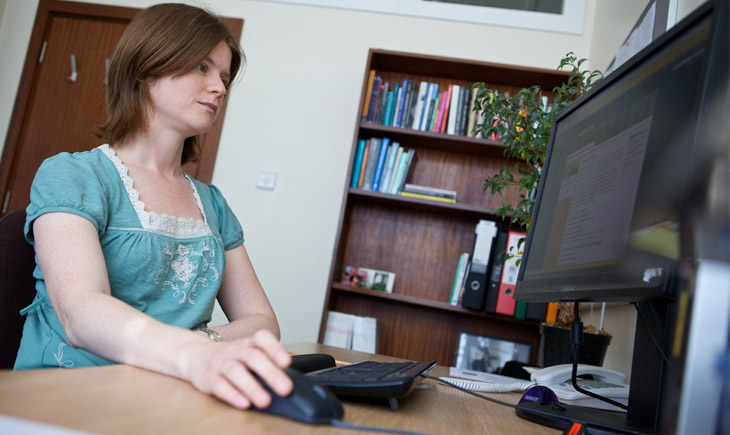 Course Description
This postgraduate degree will give you all the expertise you need to become a practising medical statistician. You will cover all relevant theory but with an emphasis on understanding, applying and adapting it to real-life circumstances. Your analysis skills will be developed on real medical data sets, using statistical software such as Stata, SAS and WinBUGS.
You will have the option to specialise, if you want to, in either Modern Epidemiology (including Genetic Epidemiology) or Health Technology Assessment.
An important factor in the success of a practising statistician is the ability to communicate with others. To develop these skills, you will work on two mini-projects and will be introduced to consultancy skills throughout the course. The mini-projects involve analysing data arising from real problems and data sets and presenting a report on the findings.
Key Facts
Start date

September each year

Department

Health Sciences

Contact

Stephanie Hubbard, MSc Admissions Tutor
+44 (0)116 229 7264
mscmedstats@le.ac.uk
Why Leicester?
The University of Leicester Department of Health Sciences is engaged in internationally competitive research across a wide range of topics, including epidemiology, medical statistics, public health, primary care, health services research, and psychiatry.
The Department of Health Sciences at Leicester has approximately 140 academic, research, teaching, and support staff and around 100 taught postgraduate students.
Course Structure
Modules
Modules
Core modules
Fundamentals of Medical Statistics
Option modules
Choose one option module from:
Further Topics in Medical Statistics
Genetic Epidemiology
Health Technology Assessment
Plus your research project
Modules shown represent choices available to current students. The range of modules available and the content of any individual module may change in future years.
Project
Project
You will undertake a major 12-week project during the summer, usually based on analysis of real medical data or methodology in the area of medical statistics.
Examples of previous projects include:
Analysis and modelling of road traffic accident data
The effectiveness and cost-effectiveness of hot water temperature controls for the prevention of scalds in children aged 0-4 years
Individual patient data meta-analysis in diabetes
Predictors of GP consultation in older people with joint pain
Survival of women with endometrial cancer
Meta-analysis of the toxicological evidence concerning the health effects of fluoride
Odds ratios vs relative risks in a study of 30 day mortality after myocardial infarction
Hierarchical modelling of measurement errors in banked biosamples
Measurement of psychological health among adolescents in south-west England
Quality of diabetes care in high and low socio-economic groups in a multi-ethnic population.
Modules shown represent choices available to current students. The range of modules available and the content of any individual module may change in future years.
Additional Information
Accreditation
This course is accredited by the Royal Statistical Society. On graduation you will be able to apply for the professional award of Graduate Statistician.
Teaching and Assessment
Each module is taught in a week-long blocks using a variety of lectures, seminars and computer practicals, including sessions delivered by external practising medical statisticians. In between these teaching weeks you will complete the course work from the previous teaching weeks and start your preliminary reading for the next one.
Assessment is by coursework and exam. Many modules have an assessed coursework element involving the analysis of a real medical data set and the production of a concise written report. There are also mathematical and statistical computing-based courseworks.
It is possible to study for this MSc part-time. As a part-time student you would complete the taught modules over two academic years, attending approximately seven one-week blocks per year. You would then complete your project over the next six months.
Entry Requirements
The course is intended mainly for students with a good honours degree of which mathematics/statistics is the main subject, and with a working knowledge of basic probability and statistics. However, applicants with other suitable backgrounds will be considered by the course team. If you wish to discuss your background please contact the Admissions Tutor on mscmedstats@le.ac.uk
English Language Requirements
IELTS 6.5 or equivalent. If your first language is not English, you may need to provide evidence of your English language ability. If you do not yet meet our requirements, our English Language Teaching Unit (ELTU) offers a range of courses to help you to improve your English to the necessary standard.
International Qualifications
Find your country in this list to check equivalent qualifications, scholarships and additional requirements.
Countries list
Fees and Funding
This is the total course fee.

Starting in September 2017

Scholarships

Previously, studentships for this degree have been awarded by the Medical Research Council (MRC) and the National Institute for Health Research (NIHR). Pharmaceutical funding for this course has in previous years been received from Amgen and the non-profit organisation PSI.

Find out more about scholarships and funding.

Did you know you can apply for a Postgraduate Loan of up to £10,000, subject to eligibility?




This is the total course fee.

Starting in September 2017

Find out more about scholarships and funding.

Career Opportunities
The demand for medical statisticians is high and many employers contact us with job opportunities and to give careers talks to try to recruit graduates.
Careers
Our Career Development Service is here to support you, with advice on interviews, CVs, work experience, volunteering and more. From Freshers' Week to Graduation and beyond, they are here to help you reach your professional goals.
| Course | Qualification | Duration | Start Dates | Availability |
| --- | --- | --- | --- | --- |
| Medical Statistics | MSc | 1 year full-time | September each year | Apply Now |
| Medical Statistics | MSc | 2-3 years part-time | September each year | Apply Now |
Course
Medical Statistics
Qualification
MSc
Duration
1 year full-time
Start Dates
September each year
Availability
Course
Medical Statistics
Qualification
MSc
Duration
2-3 years part-time
Start Dates
September each year
Availability