Human Resource Management and Training MSc,
1 year, full-time
Course information
UK/EU fee £8,190
International fee £18,935
Taught by School of Business
Without strategic guidance and education, employees and organisations have a tough time making real progress. With high-level knowledge and skills in human resource management and training, you'll be the one that makes all the difference.
Course description
Course description
This degree looks in depth at human resource management and training processes and their relationship with organisational performance and culture. You will acquire the specialist knowledge and skills needed to succeed as a professional in the field of HR management and training.
You will gain a comprehensive grounding and critical understanding of a variety of HRM topics including recruitment, managing labour relations, workplace learning and employee development. You will also look at the culture of organisations and the workplace and the broader environmental factors that can impact on the decision-making of human resource management and training professionals.
The degree will equip you with the skills and knowledge to engage critically with theories and practices around training and learning in the workplace and the role of the human resources practitioner. It will also develop your practical transferable skills such as oral and written presentations, problem solving, team-working, self-appraisal, and independence in the planning and management of learning.
The course has been designed to meet the needs of newly qualified graduates as well as experienced professionals looking to enhance their career prospects with a formal graduate qualification.
Entry requirements
Entry requirements
A good UK honours degree or its equivalent, or a postgraduate diploma from a recognised institution, or a relevant graduate level professional qualification.
English Language Requirements
IELTS 6.5 or equivalent. If your first language is not English, you may need to provide evidence of your English language ability. If you do not yet meet our requirements, our English Language Teaching Unit (ELTU) offers a range of courses to help you to improve your English to the necessary standard.
International Qualifications
Find your country in this list to check equivalent qualifications, scholarships and additional requirements.
Countries list
Fees and funding
Fees and funding
UK and EU Students
This is the total course fee.
Starting in September 2021
Find out more about scholarships and funding.
Did you know you can apply for a Government Postgraduate Loan? Find out if you're eligible.
International Students
This is the total course fee.
Starting in September 2021
You will need to pay a deposit of £2,000 to secure your place. This will be subtracted from your total tuition fee.
University of Leicester School of Business Postgraduate Scholarship Scheme
Scholarships of up to £2,000 are available to students from India and certain Asian, African and Middle East countries.
Find out more about scholarships and funding.
Accreditation
Accreditation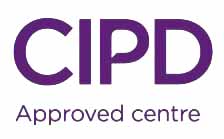 The University of Leicester's School of Business is an approved provider of Chartered Institute of Personnel and Development (CIPD) qualifications. The CIPD is the professional body for HR and people development. The not-for-profit organisation champions better work and working lives and has been setting the benchmark for excellence in people and organisation development for more than 100 years. It has 140,000 members across the world, provides thought leadership through independent research on the world of work, and offers professional training and accreditation for those working in HR and learning and development.
Careers and employability
Careers and employability
Our Business, Management and Human Resource courses have been developed with the professional in mind and offer many opportunities for career enhancement. Our courses are both intellectually stimulating and relevant to career needs, a fact endorsed by over 20,000 School of Business graduates from about 100 countries.
By taking this degree, you will acquire the latest academic and professional knowledge in the areas of employee development, workplace learning, human resource management, and organisational performance and skills which will enhance your professional development and career prospects.
Our Career Development Service is here to support you, with advice on interviews, CVs, work experience, volunteering and more. From Freshers' Week to Graduation and beyond, they are here to help you reach your professional goals.
Semester 1
Semester 1
Modules
Modules shown represent choices available to current students. The range of modules available and the content of any individual module may change in future years.
Semester 2
Teaching and learning
You will be taught through a mixture of methods including seminars, lectures, group work, case study analysis and guided reading. You will be assigned a personal tutor who has a pastoral role and can offer support and advice.
Student performance is assessed through assignments and examinations, plus a dissertation.
Apply now
Course
Qualification
Duration
Start Dates
Availability

Course

Human Resource Management and Training

Qualification

MSc

Duration

1 year full-time

Start Dates

September each year, January 2021

Availability

Apply Now