Iain Jones, BA Combined Studies, 1977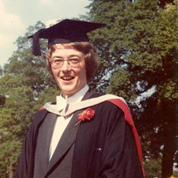 Iain Jones began his undergraduate degree, in his home town, at the University of Leicester, in 1974, keen to pursue his love of the written word with Combined Studies in English, History, Archaeology and Art History (and to be close to his favourite football team!). Historical studies have remained a keen interest, as when he retired in his fifties he decided to return to campus in 2013 and took a Master's degree in Archaeology.
The social side of university was a major part of student life in the 1970s. He met in Stamford hall, many ­of his lifelong friends, including his dear wife Judy, who is sadly no longer with us. Iain and Judy thoroughly enjoyed their time as students and loved nothing more than exploring the delights of our Botanic Gardens, at the halls of residence in Oadby.
Iain decided to complete a law conversion after his degree, and since then he has never looked back. He set up his own firm, Jones and Duffin in Leicester with his friend Peter Duffin. Iain practised law until he retired and is currently undertaking interviews with current and retired solicitors for an audio-history project with the University and Leicester City Council, on the history and townscape of Legal Leicester, in the old precincts of Greyfriars, after Richard III's first burial to his more recent re-internment.
History and Archaeology are subjects Iain has always felt passionately about, and seeing his retirement as an opportunity to further explore, Iain enrolled onto our Masters in Archaeology degree – his first day was coincidentally the same date his daughter Alice went on to begin her own undergraduate degree in Politics and History at the University of Warwick.
Many doors have opened through following his interests, and with his infectious enthusiasm and determination, Iain went on to help set up the the Oadby and Wigston Fieldworkers Group. Iain excavated Medieval and Roman sites with both the Hallaton Fieldworkers Group and Castle Hill Fieldworkers Group, and Palaeolithic flints with the Farndon group in Newark. He regularly attends the post graduate seminars at the School of Ancient History and Archaeology on Wednesdays during term time and is recording oral histories for Colin Hyde at the School of Local History in the East Midlands Audio History project on Post War Leicester Leicestershire and Rutland.
Iain continues to live locally in Kilby, singing with local singing groups, and has helped to develop the village Woodland Trust and Parish Council. He travels extensively when he has time, and has seen his teams win the premiership in football with Leicester City, European cups and league titles in rugby with Tigers, including county championship and Twenty Twenty competitions in cricket with Leicestershire County Cricket club.
Iain's advice to our current and prospective students is: 'do not waste a minute of your time worrying; this is an opportunity to explore the unknown; embrace curiosity: this time is special, enjoy!'