Matthew Lanyon, 1964 - 2017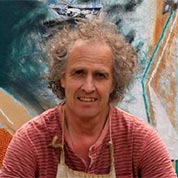 We have learnt, with regret, of the death of alumnus Matthew Lanyon. Matthew passed away on 6 November, 2016. He was 65. Matthew graduated in 1972 with a BSc (Hons) Geology with Biology and Biochemistry.
We are indebted to colleagues at The Times for this tribute - read the obituary published by the The Times.