Dame Frances Patterson, 1956 - 2016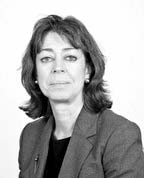 We have learnt, with great regret, of the death of graduate and honorary graduate Frances Patterson.
Frances went to school in Chester before coming to the University of Leicester to study Combined Arts. She graduated in 1975, and studied law at City University before being called to the Bar in 1977.
She joined Kings Chambers two years later. She was awarded an honorary degree of Doctor of Laws by the University in 2012.
Sir David Bean, Chairman of the Law Commission, said: "Frances was Commissioner for Public Law from 2010 to 2013. The reports of the Commission during this period included Adult Social Care and Public Services Ombudsmen among many others. In 2013 she was appointed to be a High Court judge, and most recently was the Lead Judge of the Planning Court. She will be remembered with great affection and respect by all who worked with her at the Law Commission, as well as by her colleagues in the judiciary and throughout the legal profession."