Festival of Change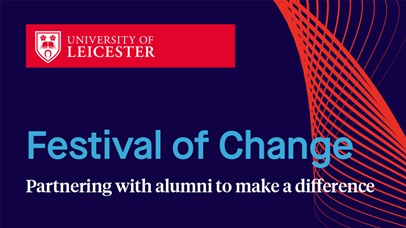 The Festival of Change is the University's online events programme, exclusively for Leicester's near 200,000-strong alumni community.
Engaging over 1,300 alumni from all over the world in its first fourth months, the Festival of Change includes a vast range of activities, encompassing cutting-edge research showcases led by Leicester's world-leading academics, talks from our Alumni Champions, to lighter touch activities such as quizzes. All activities are free of charge and new activities are being added all of the time but for now, take a look at some of the activities that you can get involved with below, or catch up with any events that you might have missed.
Take a look at the trailer for some of our upcoming events.
Upcoming events