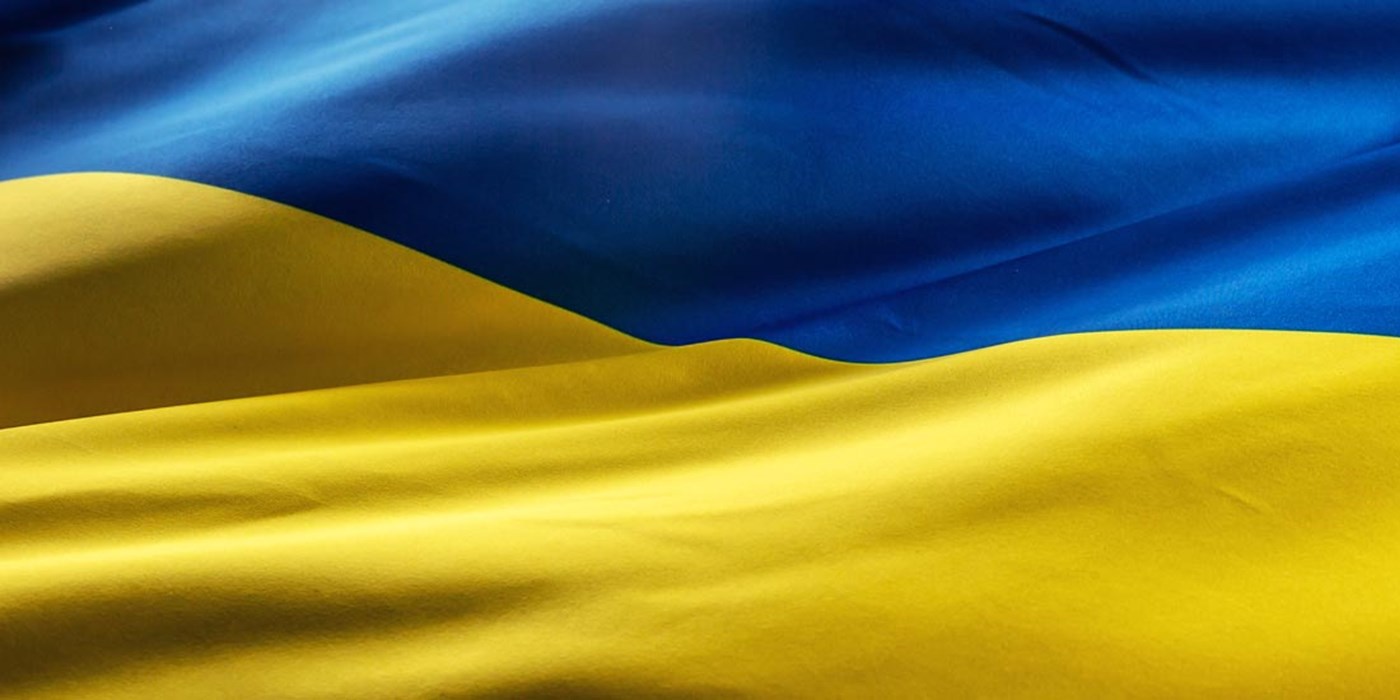 Our University community has, like many, watched with horror as the Russian Government's invasion of Ukraine has escalated.
Our President and Vice-Chancellor, Nishan Canagarajah, issued a public statement condemning the Kremlin's actions and offering support to the people of Ukraine, and our staff, students, and peers affected by the situation.
We're following advice from Universities UK and the Government to maximise our support in the most effective way.
For all Ukraine related enquiries please email ukrainetriage@le.ac.uk.
Supporting our community
Since the crisis started, we have responded swiftly and compassionately building on our legacy of a heritage of kindness.
As Citizens of Change, both internally and externally, we continue to support those affected by both the conflict in Ukraine and other areas:
Working with University staff and student volunteers ready to support incoming new arrivals, including creation of welcome pack with practical guidance about living in the UK. If you are interested in helping please email ukrainetriage@le.ac.uk.
Providing English language and teacher training opportunities to those affected by the invasion.
In collaboration with Citizens UK and their strategic partners – LiFE Multi-Academy Trust and the Diocese of Leicester – to coordinate an effective local response.
Working with Council for At-Risk Academics and with a strategic group of universities to welcome academics. We currently have two Ukrainian CARA fellows at the University with a third due to start.
Ongoing liaison with students and staff from Ukraine, Russia, Belarus, and surrounding countries, offering specific advice around financial hardship, temporary accommodation, visas and wellbeing.
Adapting our award-winning  Bright Path Futures project, including translating materials into Ukrainian, which has been assisting Afghan refugees in Leicester and working with British Red Cross and the Home Office – to support Ukrainian refugees. It is part of our University of Sanctuary programme.
Organising fundraising for various projects to support Ukraine, as part of our global conflict fundraising.
Working with Ukrainian universities – Kremenchuk Mykhailo Ostrohradskyi National University and Poltava Agrarian State University as part of the twinning initiative. We currently have 13 students doing credit-bearing modules online and 10 applying for visas to come to Leicester for semester two in a fully funded University of Leicester initiative.
Offering scholarships to support those affected.
We are continuing to develop ways of supporting those affected by the conflict, regardless of nationality, through our distance learning programmes.
We ran an online programme in English Medium Instruction for academics from across Ukraine and are planning on further iterations of the programme starting in January 2023.
We are sending resources to Poltava State Agrarian University for their English language centre.
We are starting to offer free membership of our library to refugees and asylum seekers across Leicester and Leicestershire including Ukrainians, including a recent event for World Access to Higher Education for Refugees Day.
Offered 30 fee waivers on distance learning programmes to those whose education who has been interrupted or negatively impacted by the invasion. These are open to all nationalities and remain open for future applications throughout the year.
Uncertainty and anxiety caused by world conflict and events can occur at any time, to anyone, and so we have ensured all staff and students have been signposted to relevant resources.
Our support includes:
How to help
Explore our research
As Citizens of Change, our researchers are dedicated to researching some of today's most critical issues. Our five areas of research strength: human health, sustaining the world, cultural and natural heritage, social justice and inclusion, and space power and AI, allow our researchers to significantly improve lives and societies through the power and impact of their research. Find out more about our research.
For all media requests, please contact the University of Leicester press office on 0116 252 2160 or press@le.ac.uk.
Our stories