Research support
In the East Midlands, the RDS EM provides a range of expert advice to help local researchers. Our research-active advisers have considerable expertise in developing and designing high-quality research proposals.
We offer both project support and fellowship support.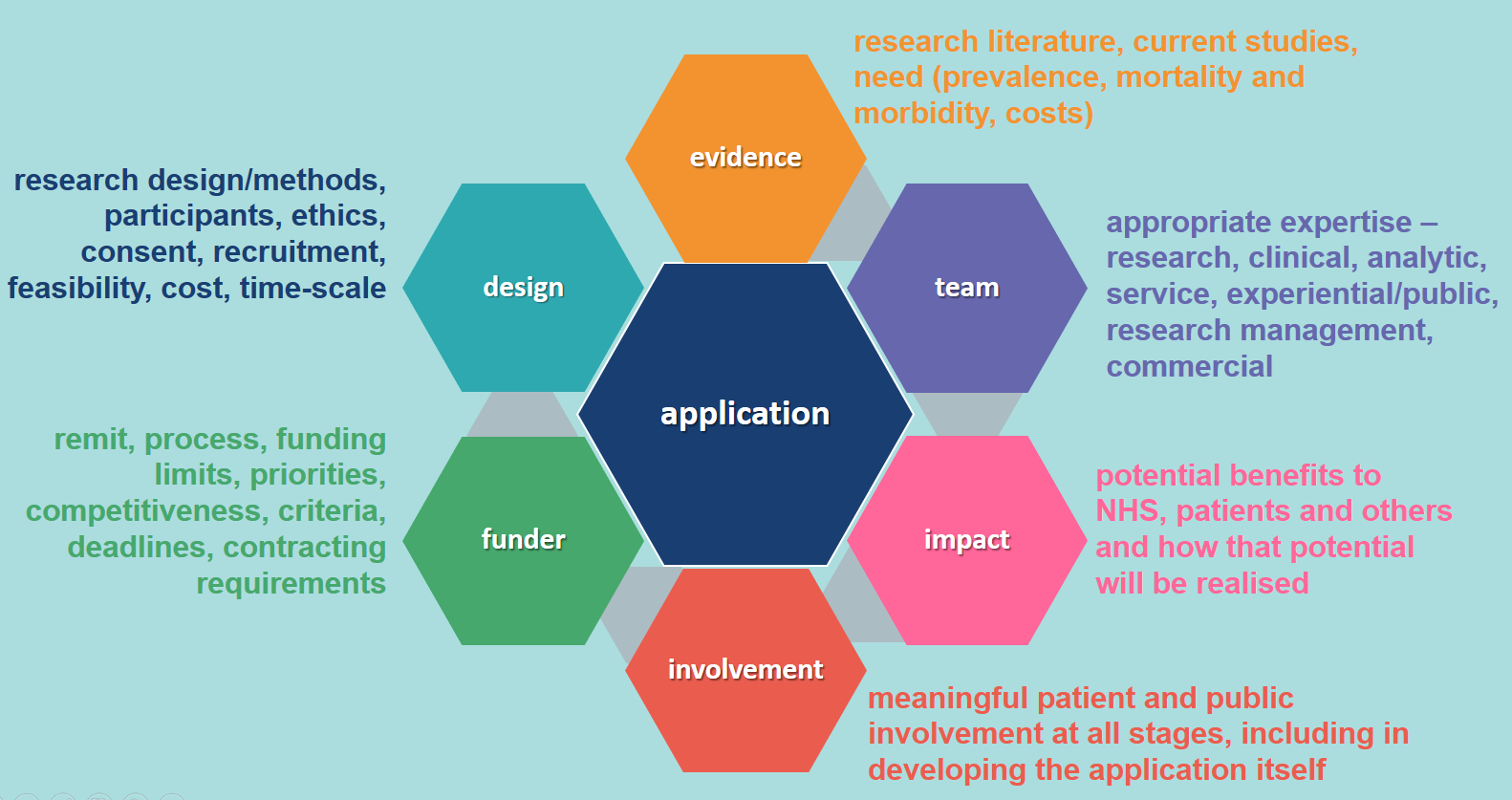 Project support
We offer free and confidential advice on designing your research study. We can provide one-to-one tailored support, as well as several other services that you'll be able to access through your RDS lead adviser.
Tip: applications take on average 9 months to prepare, so contact us early to make the most of our support.
Multi-disciplinary advice panel (MAPs)
Pitch your early-stage research idea to a panel and get expert advice on developing your bid. MAPs run weekly on Tuesdays and Thursdays.
Public involvement fund (PIF)
Apply for a PIF and get financial support (up to £300 per project) for service-user engagement in the design stage of your project. Applications are submitted by your RDS advisor.
Review panel
Submit your nearly-ready application to review panel and get detailed feedback from the RDS EM team and public contributors. Our panel runs monthly: use our review panel form to book your slot.
Fellowship support
We offer tailored advice on the five key areas of your fellowship application – Person, Project, PPI, Place and Training plan. In addition to the above support request, MAP sessions and reviews fellowship candidates can access a small public involvement fund and practice interview sessions.
Tip: Fellowships are highly competitive awards; our advice can help you to demonstrate your potential as a research leader.
Public involvement fund (PIF)
Apply for a PIF and get financial support (up to £150 per project) for patient and public involvement. Applications are submitted via your RDS advisor.
Practice interviews
As a short-listed candidate, practice your interview skills with our interview panel so that you are fully prepared for the real thing. Please direct practice interview requests via your RDS lead adviser or rds.em@nihr.ac.uk.
Events
To support the development of both project and fellowship applications the RDS holds a series of seminars and workshops throughout the year. See our events calendar for details.