Susan Burslem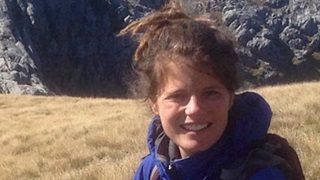 "I'd never heard of Leicester Medical School before I applied. Having grown up in Kathmandu I didn't know that the lecture halls, dissection rooms and three world class hospitals, would be the start of the job I still love. It was only after I arrived that I found I could get a decent curry.
"The course was a mixture of traditional lectures, study groups and dissections in the early years and I appreciated the structure compared to other more self-directed medical training. It was the friends I made then that kept me sane and we helped pull each other through. What was great about Leicester was the variety – my friends were from Australia, Germany, Jordan and Birmingham.
"The early patient exposure during the training at Leicester was part of the reason I was able to keep studying. The course made sure we knew why we were doing all the bookwork. I took a year out of the regular medical school and did a BSc – a much more self-directed, self-motivated time. I found the support of the supervisors, both at the university and hospitals, excellent. In their busy days they found time to help.
"After finishing medical school I have worked in Australia, New Zealand, Nepal and Bhutan and the medical training I received has held me in good stead. I now work as a rural hospital doctor or a rural GP. Working in small hospitals being a jack-of-all-trades – one day pulling a broken wrist straight, next resuscitating a newborn and the next organizing the palliative pain relief for a cancer patient. Having a flexible set of skills has meant that I've been able to work in a ski resort, outback Australia and small surfing towns – all work and no play is no fun.
"Come to Leicester – to work and play."