Start-up workshops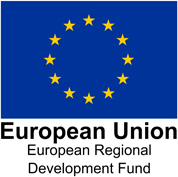 Ever had a great business idea but no idea how to make it happen?
We can help you understand how to put your business ideas into action, test them quickly and effectively and learn a bunch whilst you do it!
Lean Launchpad Programme
If you're serious about learning how to test your business ideas, but want to do it in a fun, real and engaging way, Lean Launchpad is what you're looking for.
Lean Launchpad is a 6 week intensive programme enabling you to understand the tools and knowledge you need to be able to experiment with your business ideas quickly and effectively.
You'll work in a team of like-minded aspiring entrepreneurs to actively test and validate your ideas over the course of the programme, speaking to real potential customers and receiving direct support from an experienced entrepreneur mentor.
IMPORTANT – you don't need an idea to participate – you just need to bring your energy, enthusiasm and engagement!
Workshop Dates
The Lean Launchpad programme will take place on the following dates:
18th and 19th Jan – Full day workshop
25th Jan – Half day workshop
1st Feb – Half day workshop
8th Feb – Half day workshop
15th Feb – Half day workshop
22nd Feb – Half day workshop
29th Feb – Half day workshop – Pitch Day!
We are looking for your commitment to testing your ideas and so during this time we'll ask you to complete around 4 hours of work in between each workshop.
Yes, becoming an entrepreneur isn't easy, but we have received outstanding feedback from past participants and some have gone on to turn their idea into a start-up business afterwards!
Funding and workspace to test your ideas
Participants on the Lean Launchpad programme will be rewarded for their hard work with opportunities to access funding to test and validate their ideas.
Those who make the most progress during the programme will also have the opportunity to pitch for £1000s funding and workspace in Leicester Innovation Hub to continue their idea afterwards!
Apply
Lean Launchpad is a highly competitive programme therefore we ask some qualifying questions (100-200 words per answer)
1. What's your name, area of study year
2. Tell us why you're committed to participating in Lean Launchpad?
3. What makes you interested Lean Launchpad?
4. What do you expect to gain from Lean Launchpad?
5. Do you have an area of interest or passion?
6. What societal issue motivates you most?
7. Do you have any particular personal skills or capabilities you feel will help you?
8. Do you have any ideas you would like to test and if so what (remember this is not a requirement!)
Send your responses to leicinnovation@le.ac.uk.