Start-up workshops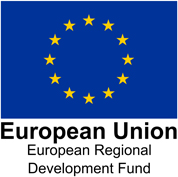 Have you got an exciting new business idea with stacks of potential?
Our Start-up Workshop series, supported by Santander Universities, is designed to help you accelerate your ideas, and develop your business skills.
How will our Start-up Workshop help you?
You'll receive access to:
A series of workshops run by experts in everything from branding and marketing to pitching to investors
Ongoing coaching to help make your idea a reality
The opportunity to connect with the business community to find potential mentors, collaborators and investors
When do workshops happen?
Our workshops run throughout the year and will open for booking during autumn 2018. To find out more or express your interest in joining our sessions email studententerprise@le.ac.uk.
What do the workshops cover?
Each is led by expert entrepreneurs, designed to get you actively working on your ideas and provides a chance to connect with like-minded students and graduates also excited about making their ideas happen. Our workshops cover the following business essentials:
Workshop 1 – Lean Startup
Develop a clear business model and identify ways to quickly test whether customers will want to buy from you.
Workshop 2 – Branding and Marketing
Define your customers, what you're offering them and how you'll tell them about it.
Workshop 3 – Finance and Funding
Understand funding opportunities and plan your finances.
Workshop 4 – Sales and Negotiation
Learn the basics of effective selling and negotiating.
Workshop 5 – Presenting and Pitching
Develop and deliver an effective and engaging business pitch, understand what different audiences will be looking for.
Workshop 6 – Growing Your Network
In business your network is really important - this is your chance to grow your contacts and potentially meet with collaborators, partners and investors.