Information for academics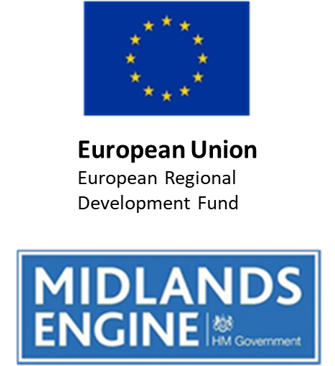 Established in 1975, Knowledge Transfer Partnerships (KTP) are one of the world's leading knowledge transfer mechanisms, which provides academics with the unique opportunity to apply the outcomes of their research to real world business projects.
KTP works with over 100 universities across the UK, which translates into over 450 university departments. That includes all Research Excellence Framework (REF) rated departments, covering a wide range of academic disciplines – including engineering, computer sciences, physics and mathematics, management, social sciences and the arts.
KTP enables academics to participate in rewarding and ongoing collaborations with innovative companies that require up-to-date research-based expertise to succeed.
Through KTP, academics can develop business relevant teaching and research; apply knowledge and expertise to important business; and identify new research themes and undergraduate/postgraduate projects.
Benefits of participating in KTP
Brings in research income.
Delivers impact from your research.
New research themes and teaching material.
Opportunity to publish high quality journal articles and conference papers (on average nationally, for every KTP, 1 paper was published in a refereed journal, 3 new research projects were initiated and an additional article was published).
Realistic case-study material for teaching and undergraduate or postgraduate projects.
Contribute to the Research Excellence Framework exercise (REF).
Rewarding and ongoing relationships with innovative businesses.
Enhances the profile of the academic, faculty and the university as successful projects gain significant press.
Can accelerate an academic's career
Opportunity for staff development – commercial awareness.
How much of your time will be spent on KTP?
KTP is delivered on a full economic cost basis, which means that the 10% of the academic's time is 100% funded, including overheads. Typically, academics should expect to commit half a day of their week to a KTP project, mainly at the premises of the business partner. This is important to build and maintain an understanding of the project environment and relationships with the people involved.
How does it work?
A (KTP) is a three-way project between an academic, a company and a recent graduate (known as the 'associate'). The University will employ the associate on a full-time basis to deliver the project which will be between 6 months to 3 years. The associate will work in the company to ensure that the required knowledge is transferred and embedded within the company. The academic remains closely involved throughout the KTP, mentoring the associate and working with the company partner to ensure that project targets are achieved. Academics spend the equivalent of at least half a day each week with the company partner and the associate.
The project partners are supported throughout by a knowledge transfer team in the university which provides guidance and administrative assistance on all aspects of KTP.
Contact
If you have an idea for a potential KTP, please contact Mr Benoît Welch (Knowledge Transfer Executive) and he will advise you further.
bpw6@le.ac.uk
+44 (0)116 252 5864
+44 (0)7798 882 003
For further information about the KTP scheme, download the KTP Academics Brochure (PDF, 690kb).