Events
The School of Criminology do a number of events aimed at the local and wider community. Some examples of the events the School has hosted can be found below:
Twitter take-over
The Disability and Inclusion Committee took over the School of Criminology's Twitter account in December 2020 to celebrate Disability History Month. The aim was to raise awareness of some of the issues currently facing disabled students and people with disabilities living in our communities. We were able to highlight the impact of our research regarding disability hate crime, in addition to how disabled students can access support whilst studying at university.
ESRC Festival of Social Science 2019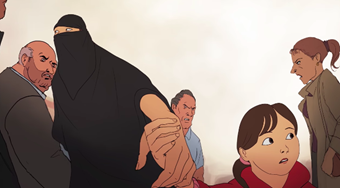 On 6 November 2019 the Centre for Hate Studies hosted a public event entitled 'Standing Together against Religiously Motivated Hate' which was funded as part of the ESRC Festival of Social Sciences. The event was held in the Phoenix Cinema at the heart of the city of Leicester, and brought together a diverse audience of practitioners, policymakers and local people from different minority ethnic and faith communities to engage in a public discussion about the nature and impacts of religiously motivated hate in Leicester.
The event included a 'Question Time' style discussion featuring an expert panel of policy makers, practitioners and scholars; the premiere of a specially commissioned short film showcasing the experience of hate crime victimisation from a first-hand perspective; the launch of an innovative digital training module focused on religiously motivated hate; and an 'ideathon' designed to harness the collective knowledge of the wider public of Leicester and to generate new ways of challenging religiously motivated hate within local communities.
To find out about other events the school has hosted please check out our Equality, Diversity and Inclusion events page.