Health and health-related agencies
Health and health-related agencies
Dr Emma Sleath is currently leading a workstream on a £1.2 million pound funded project by the National Institute for Health Research. This is the Multidisciplinary Evaluation of Sexual Assault Referral Centres for better Health (MESARCH) project, which aims to evaluate the provision of sexual assault referral centres in England.
The Global Justice and Forensic Science project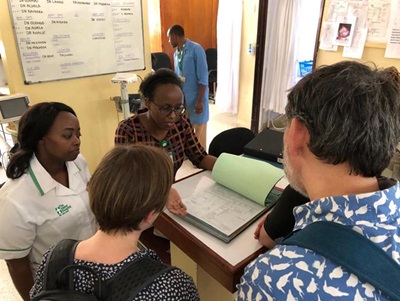 The Global Justice and Forensic Science research project addresses sexual gender-based violence (SGBV) in low-resource settings by using a novel DNA kit that allows survivors to collect DNA samples under supervision when a full medical examination is not possible. The DNA kits remove issues of DNA degrading and concerns with the chain of custody. The evidence collected from these kits can empower survivors of sexual violence, assist investigations and prosecutions of perpetrators, and improve access to justice globally.
It is an interdisciplinary project between the School of Criminology and the Department of Genetics and Genome Biology. The project has been co-designed and delivered by academics and practitioners in the United Kingdom and Kenya (Wangu Kanja Foundation, Kenyatta University) and involves close collaboration with the Kenya Survivors of Sexual Violence Network in Kenya. The multisector approach, and engagement directly with survivors of sexual violence, has been crucial for the successful implementation of the project. The findings of this project have allowed evidence-based research to be developed and to have positive impact on the fight against sexual gender-based violence.