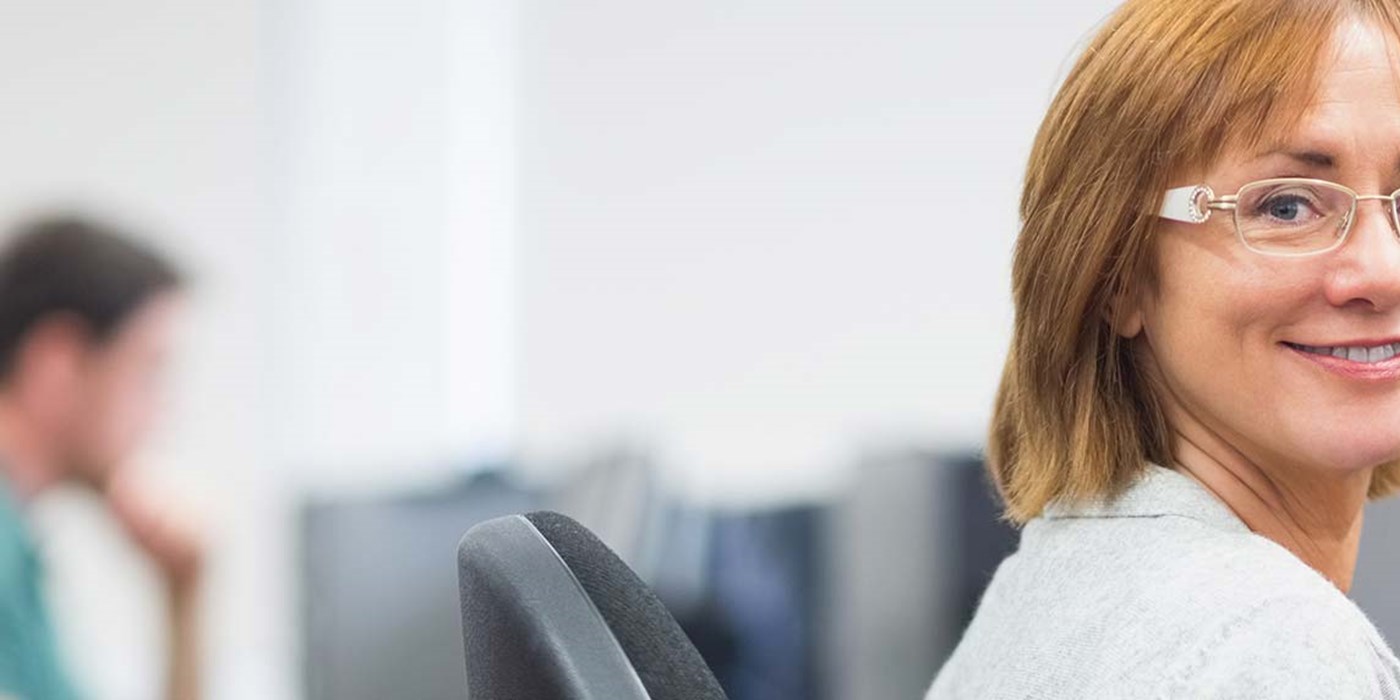 Learning Technologies PGCert, by distance learning
9 months
This is for you if... you work in education at any level and you wish to develop your understanding of the latest developments in technology-enhanced learning.
Learning Technologies PGCert, by distance learning
,
9 months
This is for you if... you work in education at any level and you wish to develop your understanding of the latest developments in technology-enhanced learning.
Course information
UK fee £4,700
International fee £4,700
Taught by Education
Course description
Course description
Learning technology is a vibrant and maturing field of learning innovation; anyone with a stake in education should develop an awareness and understanding of these new technologies. They can provide innovative approaches that enhance learner experience and benefit teachers and institutions. The Postgraduate Certificate in Learning Technologies offers a state-of-the-art survey of the field, providing you with both theoretical underpinnings and practical hands-on experience of the technologies in different learning contexts.
The course focuses on topical aspects of e-learning such as:
New approaches to learning design
Theoretical perspectives of Technology-Enhanced Learning and Pedagogy
The use of Open Educational Resources (OER) and application for Open Learning
The implications of social and participatory media for learning, teaching and research
This course is suitable for a range of professionals at all levels of education or training, including primary and secondary schools, further education colleges, universities, community and adult education, corporate, public and not-for-profit organisations.
Studying by supported distance learning allows you to choose when and where you study, meaning you do not have to take a career break. We pride ourselves on the level of support we provide our distance learning students. Our award-winning library has world class facilities for distance learning students. You will have full access to our other support services and will be assigned a personal tutor. Out virtual learning environment Blackboard offers a wide range of study support material, and you will have the opportunity to join an interactive web-based community of fellow students around the world.
Entry requirements
Entry requirements
2:2 degree in a relevant subject, or equivalent.
English Language Requirements
IELTS 6.5 or equivalent. If your first language is not English, you may need to provide evidence of your English language ability.
International Qualifications
Find your country in this list to check equivalent qualifications, scholarships and additional requirements.
Countries list
Fees and funding
Careers and employability
Careers and employability
Education CPD+ offers a range of professional development opportunities for practicing teachers.
Our PhD opportunities are very popular with those wishing to pursue a particular research interest at doctoral level.
We are committed to training and developing outstanding teachers. We are proud to be able to support the career progression of so many teachers through the courses we offer, many of whom started their journey with us as PGCE students.
Our Career Development Service is here to support you – by email, phone or skype – with advice on interviews, CVs, work experience and more. From registration to Graduation and beyond, they are here to help you reach your professional goals.
Related courses
Part 1
Part 1
The first part of the course will give you a broad overview of technologies, their associated characteristics and the ways in which they can be used to foster different pedagogical approaches across different learning contexts.
You will gain experience of a range of technologies, experiment with them and critique their relevance to practice, as well as consider the implications for learning, teaching and research. You will be provided with opportunities to communicate and collaborate with peers through various technologies. Where appropriate, you will benefit from the expertise of the international community via podcasts/videocasts and audio or video conferencing sessions. You will have the opportunity to create your own learning artefacts using different tools and you will be encouraged to become part of the broader TEL community (e.g., Association of Learning Technology, European Distance and E-learning Network).
Modules shown represent choices available to current students. The range of modules available and the content of any individual module may change in future years.
Part 2
Part 2
The second part of the course introduces you to new learning design methodology which guides practitioners in making informed, explicit choices about which technologies can support different forms of learning. You will study through a series of synchronous and asynchronous activities and you will work both independently and, where relevant, in collaborative groups. You will be exposed to the latest research in (and materials on) learning design, drawing in particular on research from Europe and Australia.
You will have the opportunity to explore a range of learning design visualisation and pedagogical planner tools to create your own learning design materials. A range of social networking sites will be used for you to share and discuss your learning materials.
Modules shown represent choices available to current students. The range of modules available and the content of any individual module may change in future years.
Why Leicester?
Education at Leicester has an excellent international reputation for the development and teaching of intellectually stimulating education courses.
Our courses aim to develop leaders in education and so have been designed with your career prospects in mind.
The University of Leicester has over 25 years' experience of offering high quality distance learning courses.
You will be taught by academics who are at the forefront of research in education and who feed the latest developments into their teaching.
Teaching and learning
Over the course of the PGCert you will be assessed by:
Annotated bibliography
Essay
Story board
Key dates
Start date: 2 October 2023
Application deadline for October 2023 start: 11 September 2023
Apply now
Course
Qualification
Duration
Start Dates
Availability

Course

Learning Technologies

Qualification

PGCert

Duration

9 months by distance learning

Start Dates

October each year

Availability

Apply Now

The lecturers are incredibly supportive and allow you the freedom to research and explore your own interests from day one, making us stand out from the crowd as confident, active members of the research community.