Keith Cooper, BSc Combined Sciences, 1983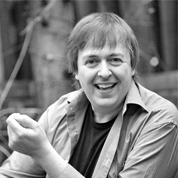 Following a research career at the HUSAT Research Institute in Loughborough, looking at new technology and organisational change, and after several years of running his own management consultancy, Keith Cooper set up his own photography business in 2004.
Keith is a specialist architectural and industrial photographer, covering traditional interior and exterior work, as well as ultra-high resolution survey photography. In a career that involves lots of technical work, an engineering and scientific degree mixes well with the creative side of photography and telling a story. With a good reputation within his field, Keith was approached by major manufacturers Canon and Epson to test new fine art printers and photographic equipment, which is has now been doing for the past few years.
With a passion for travelling the world taking photos, Keith is hoping that his career will take him over the world taking part in large architectural and industrial projects. Although Keith graduated with a degree in Combined Sciences he gives advice for anyone looking to enter into a different career path to what they have studied.
'Keep your options open and believe that you can change your mind about your chosen path. The University of Leicester gave me the confidence to choose my own path and it can do for you too'.
Keith's social media platforms: