Professor Ayad Lemhouer, M.Ed Education, 1980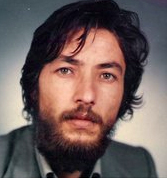 In 1978, Professor Ayad Lemhouer had completed a post graduate diploma in linguistics and language teaching at the University of Edinburgh. He wanted to pursue studies in educational evaluation. He felt Leicester had a good department for Educational Assessment and Evaluation which he joined.
He founded an association to fight school dropout and improve schooling conditions in rural areas in Morocco. His ambitions were related more to helping others, namely keeping kids at school. School drop-out is frequent in Morocco especially in rural areas, and his association was very active using various means and approaches to convince kids to remain at school and parents to let their children go as far as possible in their studies.
Professor Ayad Lemhouer advises alumni who are looking to go into the same profession as him. ''Study ... Study ... Study and get as much experience as you can. It is important to be yourself and show respect for what you do and for what others do. Learn to accept differences and make yourself happy first, before trying to make others happy. Finally if you don't enjoy what you do, change it.''
University of Leicester course was rich enough to help Professor Ayad Lemhouer explore various aspects of education. Every experience had an impact on personal and professional development. He tells us that attending the University of Leicester had undoubtedly had an important impact.
Professor Ayad Lemhouer loved the great faculty members at the Leicester School of Education.