Professor Ayad Lemhouer, M.Ed Education, 1980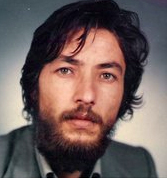 In 1978, Professor Ayad Lemhouer had completed a post graduate diploma in linguistics and language teaching at the University of Edinburgh. He wanted to pursue studies in educational evaluation. He felt Leicester had a good department for Educational Assessment and Evaluation which he joined.
He founded an association to fight school dropout and improve schooling conditions in rural areas in Morocco. His ambitions were related more to helping others, namely keeping kids at school. School drop-out is frequent in Morocco especially in rural areas, and his association was very active using various means and approaches to convince kids to remain at school and parents to let their children go as far as possible in their studies.
Professor Ayad Lemhouer advises alumni who are looking to go into the same profession as him. ''Study ... Study ... Study and get as much experience as you can. It is important to be yourself and show respect for what you do and for what others do. Learn to accept differences and make yourself happy first, before trying to make others happy. Finally if you don't enjoy what you do, change it.''
University of Leicester course was rich enough to help Professor Ayad Lemhouer explore various aspects of education. Every experience had an impact on personal and professional development. He tells us that attending the University of Leicester had undoubtedly had an important impact.
Professor Ayad Lemhouer loved the great faculty members at the Leicester School of Education.
Keith Cooper, BSc Combined Sciences, 1983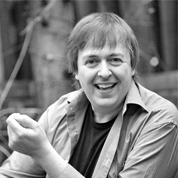 Following a research career at the HUSAT Research Institute in Loughborough, looking at new technology and organisational change, and after several years of running his own management consultancy, Keith Cooper set up his own photography business in 2004.
Keith is a specialist architectural and industrial photographer, covering traditional interior and exterior work, as well as ultra-high resolution survey photography. In a career that involves lots of technical work, an engineering and scientific degree mixes well with the creative side of photography and telling a story. With a good reputation within his field, Keith was approached by major manufacturers Canon and Epson to test new fine art printers and photographic equipment, which is has now been doing for the past few years.
With a passion for travelling the world taking photos, Keith is hoping that his career will take him over the world taking part in large architectural and industrial projects. Although Keith graduated with a degree in Combined Sciences he gives advice for anyone looking to enter into a different career path to what they have studied.
'Keep your options open and believe that you can change your mind about your chosen path. The University of Leicester gave me the confidence to choose my own path and it can do for you too'.
Keith's social media platforms:
Claire Gillingwater, BA Combined Studies, 1983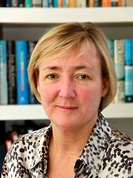 Claire Gillingwater has had a successful career as a management coach working with senior business executives across the UK, Europe, Middle and Far East. She helps them prepare for interviews with the media and deliver major presentations to their shareholders, financial institutions and internal audiences.
Claire was a journalist for 14 years and in 1997 decided to cross over the fence and become a media trainer instead. Her role, in terms of communications coaching, has grown into owning her own business working with associates who offer the same services.
In Claire's first term she chose to learn Italian and by the end of her first year was working and travelling around Italy for nearly three months. Aside from a love of Italian food, it also gave her tremendous confidence and a lifelong desire to travel more.
Claire explains how journalism has always been immensely competitive so in respect of that career she would advise any graduates to demonstrate commitment to it. ''I worked on Ripple, the Leicester Stage, Centre Radio and the occasional Saturday's work experience stint on the Leicester Mercury while at University and still it took me nearly a year of doing work experience around the country on various local newspapers before I got my traineeship with United News on the Sheffield Star.''
''So, be true to yourself and if at first you don't succeed, do try again. In respect of setting up my own business in 2005, I remember a friend saying: "Go for it Claire." It was a leap of faith, but I have never looked back.''
Whilst studying at University of Leicester Claire loved Vicky Park, enjoying snakebites in Digby bar, the Clarendon pub, getting work on Centre Radio, learning Italian and being stage manager for Dr Peter Fawcett's production of Love's Labour's Lost.
Claire has a lasting image that returns whenever she thinks or hears about Leicester and that is the autumn sunshine and colours of Victoria Park as she attended a reception in the Charles Wilson building in her first term.
Matthew Gallagher, BA Philosophy, 1989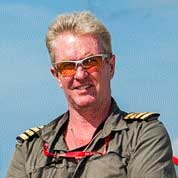 Matthew Gallagher graduated from the University in 1989 with a BA in Philosophy and has recently completed an around the world record flight in a Robinson R66 helicopter.
Matthew and fellow pilot Peter Wilson are the first people to fly around the world through the equatorial antipodes (Palembang, Indonesia and Neiva, Colombia) in a R66 helicopter.
The journey started and ended at Booker Airfield in Wycombe. They landed in 42 countries, five continents, and on an iceberg. The whole journey took the pair 121 days.
The trip was in aid of two charities (Save the Children and Motivation) and to help raise awareness for a better planet through sustainable development. During the journey, they visited a number of charitable organisations, outward-bound and research centres.
"These visits, and the trip as a whole, proved extremely thought provoking and insightful," explained Matthew.