Love at Leicester: The Palmers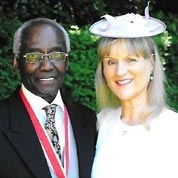 Meet alums Geoff and Maggie Palmer, who met whilst studying at our university together in the early sixties.
Margaret Palmer
Maggie attended Brockenhurst Grammar School in the New Forest. Her father was headmaster of the school, so as a teenager she was expected to fulfil this role by being a model pupil, behaving perfectly and working hard. This resulted in her living a sheltered life, reading books and playing in school sports teams. Maggie had offers from Reading, Nottingham and Leicester universities to read Psychology. She chose Leicester because there were pupils from her school at the other universities and she wanted to be free of the 'Headmaster's daughter' connection.
Maggie graduated in 1964 with an Honours degree in Psychology with subsidiary English.
Geoff Palmer
Born in St Elizabeth, Jamaica, Godfrey "Geoff" Henry Oliver Palmer joined his mother in London in 1955 when he was 14.
Everyone in the family worked hard. Geoff's mother had saved for years to bring him to London, and the morning after Geoff landed, he got up early to begin a new job. Just as he was about to leave the house an official arrived from the Educational Authorities. Although Geoff was only one month short of the then school leaving age of 15, the official insisted that he attended school.
This official's visit changed Geoff's life. He was a talented cricketer, and was transferred from the local Secondary Modern School to Highbury County Grammar school because the Grammar school needed a cricketer!
After finishing school, he applied for a job at Queen Elizabeth College as a Junior Laboratory Technician, where he met Professor Chapman on his very first day. It was Professor Chapman who encouraged Geoff to apply to university, saying, 'I want you to go to the local polytechnic to get your A-levels and I want you out of this building by 1961 because there isn't enough room for you and me…I think you're smarter than you make out to be!'
Smiling, Geoff tells us that without Professor Chapman, his life would have turned out very differently.
Geoff graduated in 1964 with an Honour's degree in Botany.
The first meeting
Geoff and fellow student Hatib were two of the first international (African-Caribbean) students to study at Leicester in the 1960s. They wanted to meet other students, so decided they needed to create a club to become integrated.
When Geoff suggested they set up an International Society, Hatib responded, "But there's only two of us."
''Nevertheless, we put a poster up, found some music and hired a room in the Students' Union."
Maggie and her friend were looking for something to do and thought that an International Society party sounded interesting.
"You were the only two males! '' she says, laughing.
After that first evening they would bump into each other on campus and stop to chat, until one day Geoff asked Maggie out on a date.
''Every Saturday the Hop was on at the Students' Union in Queens Hall," Maggie remembers. "They used to have different bands on every week. Geoff asked if I would like to go with him one Saturday.''
Geoff was always looking for an excuse to speak to Maggie on campus.
''She had a bicycle, which was quite a thing because I'd never had one. One day she had a problem with her bike, so I went over to fix it, or did my best. She told me the next day that I made it worse! I did point out to her that I was a botanist, and she should've engaged an engineer!
"She rode the 'repaired' bicycle to the Hop on the evening I asked her to go. We used to go to dance events together and chat in the canteen. We became good friends and our relationship progressed from there.''
The one
During their years at Leicester, Geoff and Maggie became very close. Geoff tells us how he was never worried or frightened about being in a long-term relationship with Maggie. ''I had no reservations. I knew Maggie was somebody I would love for a long time.''
Geoff admired Maggie for defying people's prejudices and loved her courage. As for Maggie, she never found Geoff boring. ''The other men I met at university and school wouldn't really talk about much. The first time I met Geoff we had a deep conversation that struck me. He was interesting."
Geoff has always been a deep thinker. When he received an honorary degree in our 2016 graduation ceremonies, Geoff made a correlation between the focus of his undergraduate dissertation and the transfer of knowledge from one generation to another.''
I noticed in my research project that the oldest leaves transfer their nutrients and water to the youngest before they fall off and die. When I see compassion in people it endears me to them. I could see this selfless commitment in people like, Chapman, Wangerman (one of my lecturers), and Margaret herself.''
Life after Leicester
After graduating Maggie trained as an educational psychologist while Geoff began a PhD in Edinburgh. For four years they met only during academic breaks.
Once Maggie had completed her training she took a job in Crawley, Sussex. Geoff became a researcher with the Brewing Research Foundation in Surrey. They moved into Maggie's flat together and soon got married. They have now been married for nearly fifty years, having met at the university 56 years ago.
Geoff is Professor Emeritus in the School of Life Sciences at Heriot-Watt University. Both he and Maggie are involved in charitable community work and enjoy their visits to see their children and grandchildren who live in Edinburgh and London.
Maggie continues to love Geoff's generosity. ''He's always very supportive if anybody has a problem. Not just for me and the family, but to anybody. You can always go to Geoff if you have a problem you feel you can't fix yourself.''
Maggie loved university life and was happy on campus, feeling lucky to have met her friends. Geoff believes that Leicester made his scientific and community work possible, leading to worldwide recognition. He calls Leicester "the acorn of my success''. But above all, both agree that the biggest gift they got from studying at Leicester was each other.
Tim Brown, BSc. Zoology, 1961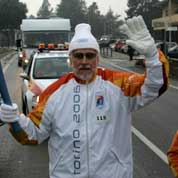 During his time at Leicester, Tim Brown played water polo for the University earning his half-colours. In 1961 he was a member of the University of Leicester East Greenland Expedition under the leadership of Dr Halliday. He went from University of Leicester to Chelsea College, to London University where he completed a PhD on the microbial dynamics of activated sludge. During that time he married Beryl Ireland who had graduated from Leicester Teacher's College.
In 1965 he took up a Lectureship at Massey University, New Zealand, where he ran Cell Biology courses for 300-600 students in the Department of Microbiology. He also lectured in Environmental and Applied Microbiology.
He and his wife had three children during that period but sadly were divorced in 1977. He later married Greer in 1984. They have, between them, five children and eight grand-children. Tim became a New Zealand citizen in the 1960s. He was heavily involved in the local branch of the Royal Society of New Zealand, as president, and a number of other local Council sub committees.
Tim had research contracts with NZ Ministry of health over period of 22 years for research into fatally pathogenic Hot Pool Amoebae (Naegleria); Giardia and Cryptosporidium. He headed a research team of about eight and a self-funding commercial service lab. He was President of the NZ Microbiology Society for a period and became an FRSB (FInstBiol) in 1991 and Professor of Microbiology in 1992. Tim was a member of the Waikato University Antarctic Research Programme in 1971 and led the first Massey University Expedition to the ice in 1977.
After skiing in Norway in 1964 Tim developed this passion in New Zealand on Mount Ruapehu, an active volcano. He was proud to pass the full weekend selection test to become a member of the Ruapehu Ski Patrol, which he loved. This and his polar experiences helped support his selection (5/500) as a Torchbearer for New Zealand at the Winter Olympics, Torino, Italy in 2006. A great honour!
Tim has always loved music and played the tenor saxophone in a Big Band for sixteen years and now sings in The Manawatu Community Choir. He and his wife, Greer, attend many concerts and theatre performances.
Tim and Greer have travelled widely and coming back to Leicester University and Tim's home town Hull, City of Culture UK 2017 is a pilgrimage not just a visit.
Dr David Francis, BA (hons) Sociology, 1962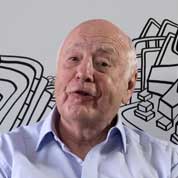 Dr David Francis, Ripple Photographer shares his memories of life on campus in the 1960s and beyond.
This film was commissioned by the Development and Alumni Relations Team at the University of Leicester, and created by the Marketing and Student Recruitment In-House Video Team. Filmed and edited by Hayley Evans and produced by Rosie O'Connor.
Roy Bailey, BA Sociology, 1963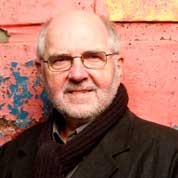 Originally planning to study Economics, Roy Bailey met an incredibly inspirational lecturer Professor Norbert Elias, who inspired him to transfer to Sociology at the university in 1963.
During the emergence of the British folk revival, Roy was studying at the University of Leicester. This revival helped spark his passion for the genre. During his time here, he was invited to form the Leicester Folk Song Club, as well as perform at many other festivals across the country. Roy's music career really kicked off after his graduation, beginning with his invitation to perform at the Lenzburg Festival near Zurich. This invitation came from a Leicester graduate who was teaching English at the University of Zurich and who had been a contemporary of Roy's at Leicester.
Despite Roy's commitment in his academic career lecturing in Sociology, he still managed to successfully juggle two careers. He travelled all over the world performing his folk music, but a personal stand out gig for him was here, in the UK, at the Royal Albert Hall in 1998.
In 2003, Roy won the best live act at BBC Radio 2 Folk Music Awards for his show with Tony Benn, 'The Writing on the Wall', where he helped to place an emotional element into politically intellectual experiences, creating a wider engagement in political issues.
Roy's primary advice to those interested in music alongside academia is to remember that getting a degree is the primary responsibility whilst at university. He understands and highlights that it isn't often for people to be lucky enough to perform in such a niche genre, like folk, whilst supporting themselves in an academic career too.
Dr Margaret Nkrumah, 1963
Dr Margaret Nkrumah was Principal of the SOS Hermann Gmeiner International College in Ghana (SOS-HGIC; 2008) and then Vice President of SOS Children's Villages International (worldwide, with headquarters in Austria in 2012).
She is presently Chairman of the Board of SOS Children's Villages, Ghana, and a member of the Boards of the African Leadership Academy (ALA) in Johannesburg, South Africa; the International Schools Association (ISA) Geneva; and the Committee to Teach About the UN (CTAUN), New York.
Margaret was a teacher and Assistant Headmistress of the Ghana International School (GIS) for over ten years, and with 7 years of experience in teaching in Zimbabwe before the SOS College was founded in Ghana in 1990. She began teaching there, and became the Head in 1992 until she retirement in 2008. It was a special school in the sense that it was created to educate children from SOS Children's Villages from across Africa, who had the academic potential for tertiary education, together with other bright students from the local community. It was also special because the school had a pan African philosophy (motto: Knowledge in the Service of Africa) as well as a focus on community service, quite apart from the Cambridge IGCSE and International Baccalaureate programmes we ran.
Margaret was able to visit the campus before the acceptances came and the students on campus were so friendly and helpful that she thought she would feel at home. Another factor was that it was a very small University in 1960 and coming from an all Girls' Secondary School (Penrhos College, Colwyn Bay), her mother also thought it would be a better experience for her. She explains how she discovered the luminaries of the English department who taught me, Professor Humphreys, Monica Jones, Fraser and Collins after she arrived, and how they motivated her throughout her course.
The advice she would give to any profession, not just hers, is that you must love what you do and do it with your whole heart. The best advice she can give is don't decide on a profession because it pays more or has status, but choose the subjects you are good at and like and let those lead you to your profession-you will be much happier and find greater fulfilment that way.
Apart from the actual teaching, Margaret loved the quality of life she had at University of Leicester. She lived at the then new College Hall and made lifelong friends there she still has today. She remembers lazy days lying on the grass in front of the Percy Gee building (yes there were sunny days and mowed grass, now covered with no doubt very important buildings but that patch of grass was beloved of students and many a romance was started there), idly talking to passing students and Friday hops, dancing the twist and rock and roll. It was all a University should be mind-opening, challenging and fun, and if there were bad days, she tells us she doesn't remember them.
Margaret loved University of Leicester because it was both sheltering and liberating. She truly enjoyed her course and did well at them because she worked diligently, so she did not have to worry too much about exams. She stayed in College Hall all three years, never feeling the need to strike out on her own in a flat; she liked the sense of community and even the rules which forbade boys in your rooms! At the same time, her lecturers treated her and fellow students as competent adults of whom they expected much, and for her this combination worked well.
Michael Hutchinson, BA Geography (1967), and PGCE (1969)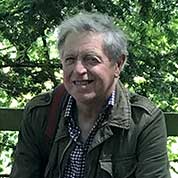 Michael Hutchinson studied at the University twice – first for his BA Geography, completed in 1967, and subsequently for his PGCE, which he received in 1969.
A student of the 60s, Michael described the most poignant moment of his time at Leicester – participating in a campaign to break a 'colour bar' at the Admiral Nelson Pub on London Road.
"A member of the University staff, Dipak Nandy, and his wife, Maggie, had been denied service purely on the grounds of his ethnicity" Michael said, "and as a result London Road was blocked by a huge protest demonstration. The brewery only lifted the colour bar after the Students' Union, supported by other Students' Unions, threatened to exclude its ales from the Students' Union Bar. I played only a small part in this but I am proud to have been involved."
Following a period of voluntary service overseas in Sudan, Michael began teaching Geography to students (up to A-Level) and examining GCSEs, working as a teacher for 21 years until 1990. He served on several school governing bodies during this time.
In 1990 Michael's career took a new path, as he moved into a Local Government role. He ultimately become Senior Complaints Officer, and led in the reform of their complaint procedures. Michael left the public sector in 2006 to set up his own delivery business, and worked as an exam invigilator in later years.
Michael has held a number of positions in councils throughout West Yorkshire. Stand-out achievements during his 23 years as a councillor include being closely involved in setting up an Archaeological Rescue Service, in the establishment of Opera North, and of the West Yorkshire Coalmining Museum (now The National Coalmining Museum for England). He also chaired the committee that reclaimed areas of dereliction which totalled the equivalent of an area equal to that within the M25.
Michael's commitment to environmental causes, which he has supported throughout his career, can also be seen in his current position as Vice Chair (formerly Chair) of Mirfield Community Partnership; a charity promoting local environmental improvement. Its work has included the protection and restoration of woodland that was being degraded by motor cyclists, the restoration of a sunken garden, and the maintenance of canal towing paths.
Retired since 2014, Michael is married with three children and one grandchild, residing in Mirfield.
"I am grateful for the support I have received from my family, teaching colleagues, employers, and the Mirfield electorate", said Michael. "In-so-far as I have been able to serve the community, I have done so largely in co-operation with others.
"My advice for today's students is to follow what they believe in and to campaign and live to make the world a better place than at present. Good luck - it certainly helped me!"
David Blackmore, Social Sciences BA, 1969
What is your current or most recent job title?
Independent Non-Executive Director.
Please tell us a brief summary of your career to date since graduation
I started to read for the Bar but stopped because I fell in love and got married!
I spent 18 years in the City of London with Midland Bank Group/HSBC in several junior then more senior roles finishing as group Head of Financial Institutions/Sovereign risk lending for Southern Europe.
Left the bank to spend 5 years at the charity Jubilee Centre, Cambridge, involved in research and campaigning on economic and social issues including problems of debt, inner-city revival, plus the secretariat to the Keep Sunday Special Campaign (KSS) on reform of Sunday trading legislation post the Parliamentary Second Reading defeat of the Shops Bill 1986 (Margaret Thatcher's one and only defeat!). As Operations Director this involved work with the EU institutions and Court of Justice, plus detailed liaison with the various institutions which made up the KSS coalition in the UK Parliament. Served as a Research Assistant to Members of both Commons and Lords.
I returned to the city and forged a new career in Internal Audit and Compliance roles with a wide variety of UK and non-UK/EU banks, including Money Laundering Reporting Officer (MLRO), Head of Compliance, Head of Internal Audit.
Following the death of my wife in 2002 I had similar roles before leaving to join MHA then Risk Reward, consultancies focused on anti-financial crime across the whole spectrum of the financial services industry plus training and analysis for client firms.
Was privileged to marry again in 2005, did more consultancy work both with MHA and then through my own company (DB Risk and Compliance Services Limited) in several countries including Nigeria, Middle East, the Caribbean (great!), North Africa, Pakistan, South Africa, Channel Islands, Isle of Man, EU Member States, Scotland and Wales.
During those years I was invited to consider becoming a Non-Executive Director on the Board of a non-EU/EEA bank which I did and subsequently held 4 such appointments at a time of substantially increased UK regulatory scrutiny -- too many with hindsight! I now hold 2 such appointments and, in each case, the foreign bank involved is currently subject to sanctions -- an interesting challenge to stay alive!
What were the biggest challenges you have faced within your education and career history? What advice would you give to anyone in a similar position?
As for career and having given-up my law studies, my mum was a persuasive influence on going into banking! Having married a nurse who was a brilliant wife and mother who put up with my dreadful start in the city as well as playing hockey twice a week and then getting elected 3 times running for Councillor with Colchester Borough Council! Thank god, she persuaded me against trying to become an MP and focus instead on my day-job with the bank. This improved greatly when I was promoted to the International Division and never looked-back for the rest of those 18 years.
Overall my advice is initially on leaving uni do a Risk Assessment and a SWOT analysis, think hard and then make a decision. Be prepared to take advantage of seemingly "lucky breaks" and be prepared to make changes in both what you do and how to do it. Learn from "failures" too! You could well emerge stronger, especially mentally.
What were your motivations for enrolling on a course at the University of Leicester?
The intention to get a rewarding job at the end of it.
How did your course and your experience in Leicester aid your personal and professional development?
The massive investment of my time, money and nerves in the political arena at Leicester taught me all about priorities and the reason why I was there, such as to learn to use critical faculties and focus on my studies.
Reverend Derek Crabtree
Reverend Derek Crabtree started his career as an Assistant Lecturer in Government Exeter University in 1955; by 1960 he was seconded as Acting Head in the Department of Public Administration, Nigerian College, Ibadan. He worked in various colleges over the next 30 years, and then in 1967 became Senior Lecture in Politics at the University of Kent. In 1973 Derek became Master of Keynes College in the University, and then in 1995 became an ordained priest in Church of England, serving in the University Chaplaincy and the local parish church.
Derek wished to read History, but felt he lacked the adequate Latin qualification; the London course which Leicester offered had a large element of History. He was offered the choice of a History scholarship, considerately, by the College, but could not countenance the additional, unfunded, year of Latin. There was the additional factor in the then small size of the College. (In 1953 Principal Charles Wilson told him he thought 1,000 students the ideal size!)
Reverend Derek Crabtree advises graduates looking to go into a similar profession to him, ''Be absolutely committed to your chosen discipline, with a profound desire to communicate it to others. Be prepared to face infinitely more challenges to entry into an academic career than were ever faced by me and my contemporaries.''
Derek believes his training in Political by John Rees - who he believes had the sharpest intellect he ever encountered - was the foundation of his subsequent career. It felt it showed him the ideal of university teaching - not least in the objective presentation of material.