Alumni Awards Winners 2022!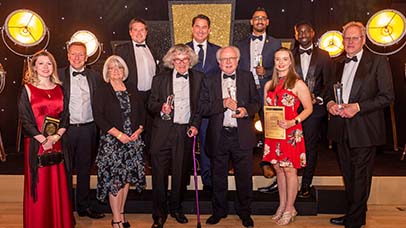 The University of Leicester Alumni Awards celebrates our alumni's remarkable achievements and successes. This year, we were thrilled to be present the Alumni Awards at the Centenary Alumni Dinner - 100 Years of Achievement. So not only did we shine a light on those who have excelled in various ways since graduating, but we will also celebrated 100 years of achievement for the University during its centenary year.
Take a look at our 2022 Alumni Awards winner profiles below!