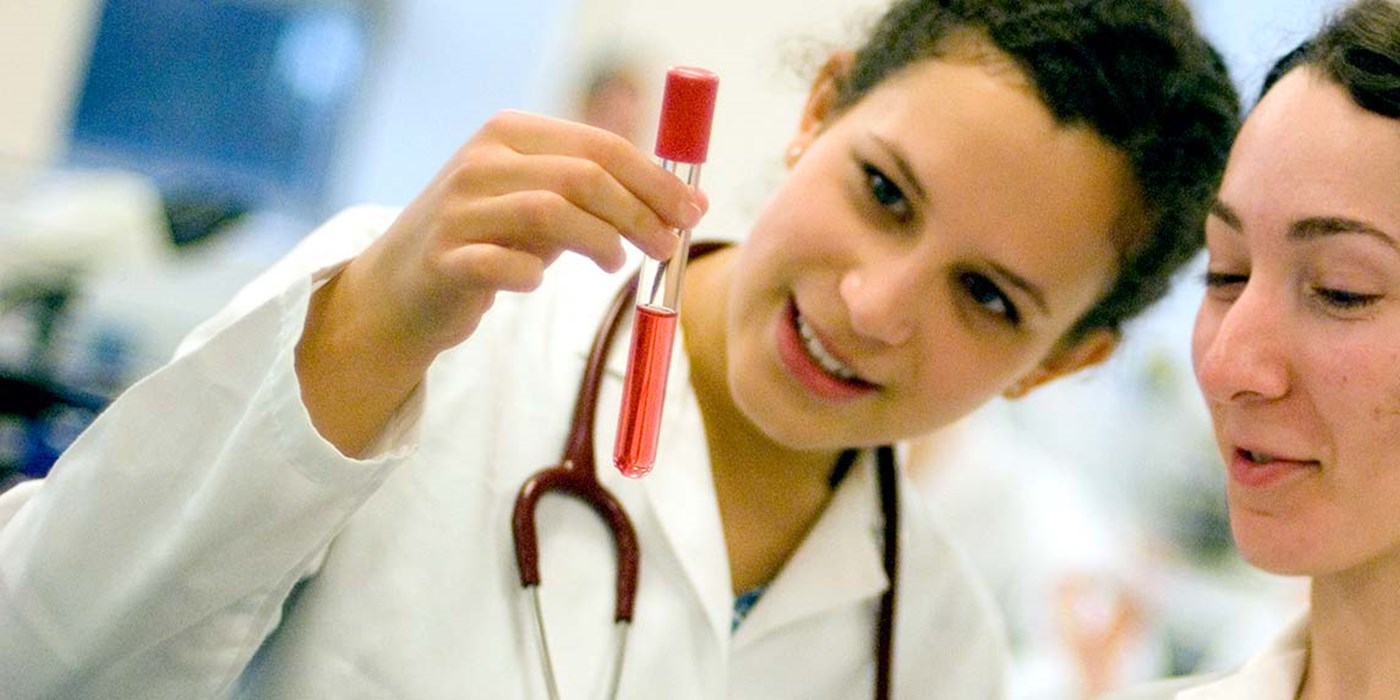 Diabetes CPD
4 days
These short courses are for you if... you want to increase your knowledge, skills and confidence in diabetes care.
Diabetes CPD
,
4 days
These short courses are for you if... you want to increase your knowledge, skills and confidence in diabetes care.
Course information
Taught by Population Health Sciences
Contact
MSc Diabetes Programme Administrator
AIR Zone, Leicester Diabetes Centre
Leicester General Hospital
Gwendolen Road
Leicester LE4 5PW
Course description
Course description
These highly regarded courses, taken as stand-alone modules, will help you to develop your clinical and academic skills to become an expert practitioner in diabetes. By studying with us you will be equipped with the knowledge and skills required to provide effective, high quality, evidence-based care whilst gaining transferable academic skills. Successful completion of the module assessment will provide you with Masters level credits to add to your CV.
If you would prefer to simply attend the taught sessions but are not seeking accreditation, you are welcome to apply at a reduced rate. This means you would attend the taught days only and opt out of the assessments attached to the course.
Please note: The last of these campus-based courses to run will be 'Diabetes and the Older Person' in late 2019 (date TBC). All our diabetes-related courses are now taught by distance learning.
Entry requirements
Entry requirements
There are no specific academic qualifications required but you must have clinical experience in the field of diabetes.
English Language Requirements
IELTS 6.5 or equivalent. If your first language is not English, you may need to provide evidence of your English language ability. If you do not yet meet our requirements, our English Language Teaching Unit (ELTU) offers a range of courses to help you to improve your English to the necessary standard.
Fees and funding
Careers and employability
Careers and employability
Studying with the University of Leicester gives a clear signal to employers. It demonstrates that you have the spark, ambition and commitment to take your career to the next level. Your current employer will also benefit directly from your newly acquired understanding and capabilities.
Whether you're an employee looking to get ahead or an employer keen to develop the capabilities of your workforce, studying a short course with us will bring the resources of a leading University to your organisation.
Available courses
Available courses
Diabetes and the Older Person
This module is aimed at professionals involved in the delivery of diabetes care to the older person with diabetes. Managing older people with diabetes can often be complex due to the high risk of co-morbidities, delayed diagnosis and hospital acute admissions. Care can also be challenging where patients have dementia.
Teaching will be based on formal presentations followed by extensive group case study discussions enabling you to adopt a reflective approach to clinical practice supported by academic underpinning.
This campus-based course will run for the final time in November 2019. This course, along with other diabetes-related CPD courses, is also available by distance learning.
Learning
16 hours of lectures
12 hours of seminars
2 hours of tutorials
120 hours of guided independent study
Assessment
Modules shown represent choices available to current students. The range of modules available and the content of any individual module may change in future years.
Why Leicester?
Each of these short courses can be taken individually, allowing you to tailor your learning to your own requirements.
Our priority is clinically relevant postgraduate and professional education of the highest quality, which allows our students to ultimately improve patient care.
The Department of Population Health Sciences has approximately 140 academic, research, teaching, and support staff meaning that you will get all the support you need.
Teaching and learning
Each courses runs over four teaching days and includes a mix of lectures, seminars, demonstrations, workshops and problem-solving classes. A typical day starts at 9.00am and teaching finishes at around 5.00pm, with breaks for lunch and coffee.
You will benefit from a wide variety of speakers and facilitators who will work with the group on specific topics. Teaching is done at the Leicester Diabetes Centre (at Leicester General Hospital) which is based at the heart of the clinical services of a teaching NHS, trust allowing you to benefit from the experiences of expert clinicians and academics.
Apply now
Course
Qualification
Duration
Availability

Course

Diabetes and the Older Person

Qualification

CPD

Duration

4 days

Availability

Not currently available; contact admissions.