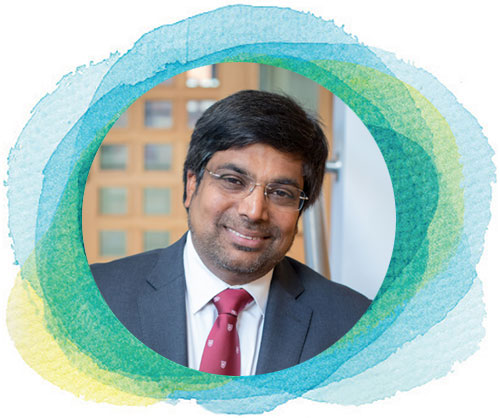 Welcome Citizens of Change
You're about to start an exciting new journey.
And we couldn't be happier that you're joining our diverse community.
Here, you can be yourself and express your individuality. We'll help you to grow in confidence and discover your full potential. We'll support you every step the way. And we'll encourage you to show your true colours and get involved with the things that matter to you- whatever that might be!
What you've been through the last few months, makes this moment even more special. You've behaved as responsible citizens by staying home and shown remarkable resilience to get through a challenge that has made you even stronger.
We're so proud you've chosen to join us at the University of Leicester. You're part of an extraordinary year group like no other. Your path here has had its ups and downs. But you belong here. You deserve to be here. You've more than earned your place.
We want you to pursue the unknown, go beyond expectation and make a lasting impact. You are in the right place to become one of our Citizens of Change - let's get started!

Nishan Canagarajah
President and Vice-Chancellor
Citizens

of Change

Big congrats! You're now part of a unique community that's a force for good. If you want to pursue the unknown, go beyond expectation and make a lasting impact, this is the right place to be.
Your next steps
It won't be long before you're here with us on campus. But before you set off on your exciting new journey, you need to make sure you're ready. Online registration. Check. Accommodation. Check. Let's get started.
Your community
Welcome to our vibrant, diverse community. Here, you can get to know some of our friendly faces on campus and chat away to some of our students.
Meet our students and staff
Josh Whittingham
Josh is a PhD student and PGR rep in the department of Neuroscience, Psychology and Behaviour.
Audrey Chan
Audrey is one of our health and wellbeing coordinators
Mia Nembhard
Mia is your Students' Union President for this year.
Jeff Shields
Jeff's leads a team that ensure our sporting facilities offer an excellent experience for everyone.
Your executive officers
Your new 2020/21 Students' Union executive officer team.
Nikita Lack
Nikita studies Chemistry with Forensic Science
Your arrival
Make yourself at home. Everyone is welcome. Here, you can get to grips with some of the important stuff like completing your registration, getting your ID card, and ignite, our exciting new way of online and on campus learning.
What to expect when you start
Welcome Live
Get active. Get social. Get excited.
Welcome, your way
Your exciting journey as a Citizen of Change starts here with events to suit your style and preference.
Plan your activities
Your Students' Union
Share your voice, sample new experiences through our opportunities and events, and get support.
Discover the Students' Union