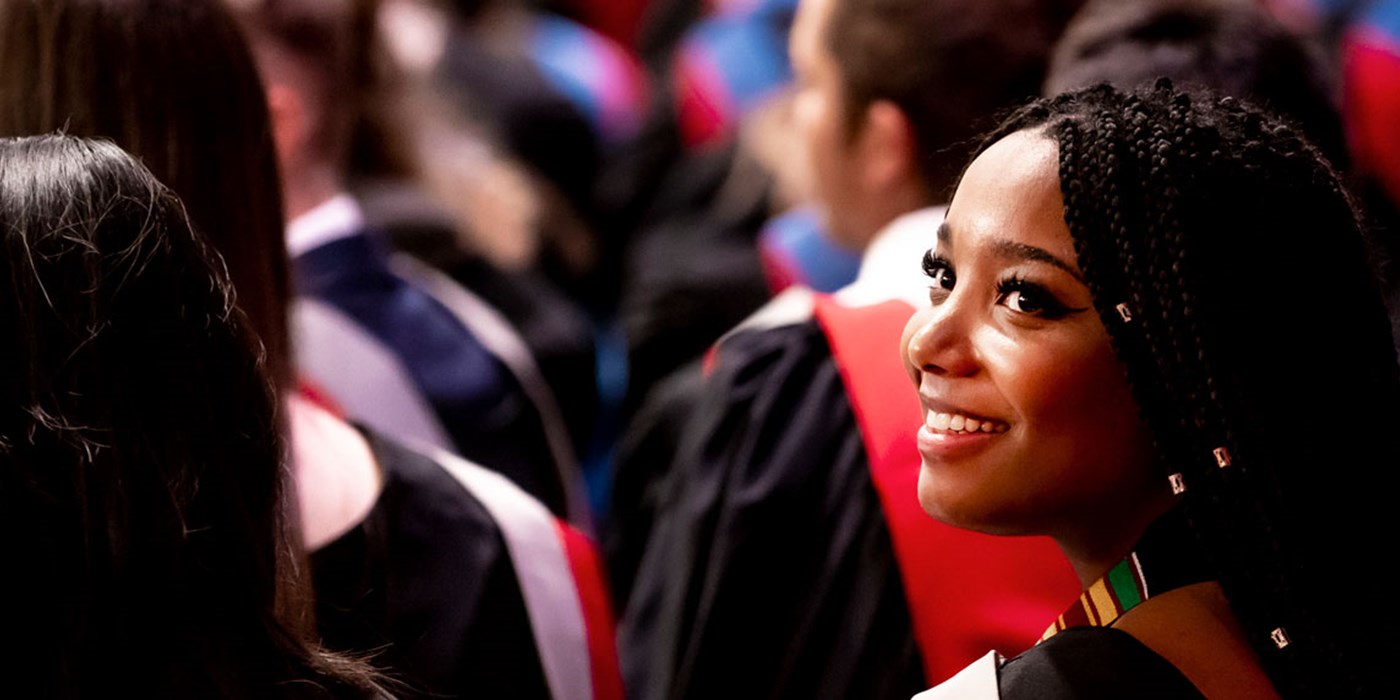 Alumni
From the day you graduate, you become part of our global community. Stay connected with us and the 200,000 alumni who studied here at Leicester.
We, the Alumni Engagement Team, exist to maintain strong links with our global alumni community. Graduates become members of our alumni community on their graduation day.
We look forward to welcoming our newest alumni; Class of 2023. We hope you enjoy your special day, and feel proud to be joining a worldwide community of over 200,000 Leicester alumni worldwide. We hope you will stay connected and engaged with the University, join us for alumni events, sign up to receive our alumni newsletter and go forth as Citizens of Change in whatever you choose to do next.
59% of our Alumni Centenary Census had attended as Undergraduate and 41% as Postgraduate. A great reminder that every Alumni journey is different and regardless of your degree level, you are part of our lifelong alumni community. Furthermore we had alumni from as early as 1951 completing our Centenary Census. No matter how long ago you graduated, you will always be a valued member of our community.
We aim to make any Alumni visiting Campus feel comfortable and are aware that the site may look different to the last time you visited. Our Interactive map of the University of Leicester enables you to see the accessibility of each building on campus. Detailed information about the accessibility of each building is hosted on the Disabled Go website.