Gavin Speed BA MA PhD MCIfA
Project Manager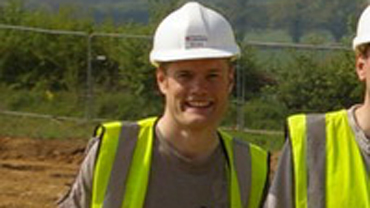 gs50@le.ac.uk
Gavin is a Project Manager at ULAS, he has over 20 years of archaeological experience, having directed and managed a range of archaeological projects both in the UK and abroad. He is experienced in all aspects of archaeological fieldwork and research. He has particular expertise in urban archaeology, and Late Roman / early Anglo-Saxon Britain.
Gavin gained a BA Archaeology European Union; MA Archaeology and Heritage Management, and PhD at the University of Leicester. He joined ULAS in 2001, working on various archaeological projects throughout the East Midlands. One of his key projects included directing one of the largest excavations ever in Leicester at Great Central Street. This uncovered Roman mosaics, buildings, and a lion key handle. He is a Member of the Chartered Institute for Archaeologists.
Gavin has published the results of his fieldwork and academic study widely, and to a range of audiences, through monographs, peer-reviewed articles in national and local journals, and popular archaeology publications. This includes a book entitled 'Secrets from the Soil' that celebrates over 25 years of discoveries by ULAS. Gavin compiles the annual round up of all archaeological work in Leicestershire and Ritland for Transactions of the Leicestershire Archaeological and Historical Society. He promotes archaeology to the general public, having taught students, and regularly provides talks to local societies and schools.