Meet British families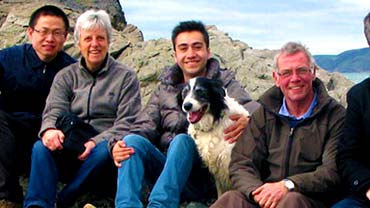 If you're an international student, you'll have the opportunity to learn more about what it is like to live in Leicestershire.
FOSSIL scheme
Meet and socialise with a local Leicester family for a day through the FOSSIL scheme or download the app 'Friends International' and find a host there.
Please note: It remains a possibility that COVID-related restrictions will affect the holding of face-to-face meetings. However, in 2020-21 we were able to offer initial opportunities to meet locals on Zoom (or similar), switching to walks with host families, meetings in gardens, and eventually to meetings in homes as normal once the restrictions were eased.