Matriculation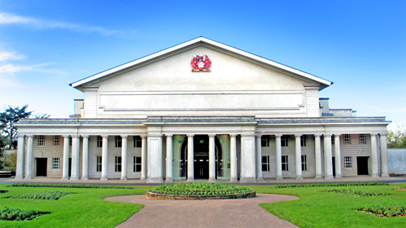 All undergraduate first year*, foundation year and Study Abroad students starting in September are invited to a matriculation ceremony.
Matriculation means a formal induction to the institution, and it's our way of welcoming you to this exciting next step in your education. We'll also outline what you can expect from the University of Leicester over the next few years.
The ceremony is held at De Montfort Hall, just a short walk from the main campus.
Tuesday 25 September 2018
10.00am ceremony
Archaeology and Ancient History
Criminology
Economics
Geology
History
Mathematics
Modern Languages
Politics and International Relations (Politics BA)
12.00pm ceremony
Chemistry
Law
Sociology (Sociology BA)
Study Abroad and Erasmus+
2.00pm ceremony
Biological Sciences
English
Film Studies and English BA
History and Politics BA
Informatics
Media and Communications
Nursing and Midwifery
Politics BA
Psychology
4.00pm ceremony
Computer Science BSc (foundation)
Engineering
Geography
Geology BSc (foundation)
History of Art and English BA
Management
Mathematics BSc (foundation)
Modern Languages with Film Studies BA
Physics and Astronomy
---
*Except Medicine students. Unfortunately the matriculation ceremonies clash with your induction timetable and early clinical experience.