Study abroad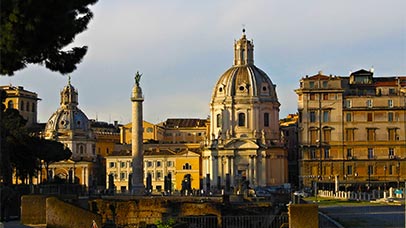 Many of our degrees include the option to study in another country. This isn't just a change of scenery, it's a chance to experience a new culture, broaden your horizons, and make lifelong friends.
Our Erasmus programme allows you to spend a year or semester in an EU country, while our Study Abroad programme allows you to spend a year or semester at a range of global destinations including (depending on your course) Japan, the USA, Canada, Australia, South Africa and others.
The cost of undertaking a placement overseas will vary depending on what type of activity you are undertaking and where in the world you are travelling. There are various grants and scholarships available to help fund and support your time abroad.
Our partner universities
We have partnerships with nearly 200 universities on every continent. Some universities teach in English, others are taught in the local language.
Summer Schools
Another great way to experience a different culture is through our Summer School Programmes in South Korea, China, Japan and Taiwan. These run between three and six weeks, with tuition in English.
"My entire year abroad so far has undoubtedly been the most exciting, fun, confidence-building and interesting time of my life."
- Adam, English and History student spending a year abroad in Berlin
"I had an unbelievable, crazy, life-changing year. I made friends for life and I wouldn't trade any of my time in Japan for the world. To whoever's reading this, I hope you take the same step I did because you definitely won't regret it."
- Pardina Samson-Fessale, Medical Genetics graduate who spent a year abroad in Japan
"I would surely recommend this programme to others as it is a fantastic opportunity to live and experience a new culture."
- Ahmed Lebin, summer programme in China