Post-16 Summer School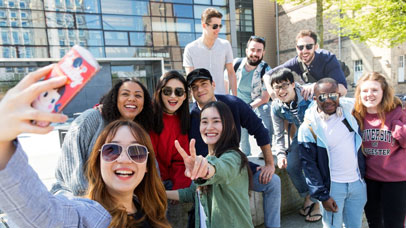 Our post-16 summer schools are back! Taking place on Monday 31 July – Thursday 3 August 2023, our four-day residential summer school programme is available for students in years 12 and 13, and is completely free to attend.
I have really enjoyed this experience as it was useful and fun but more importantly really really informative. I am truly grateful for such an amazing experience.
Why attend our summer school?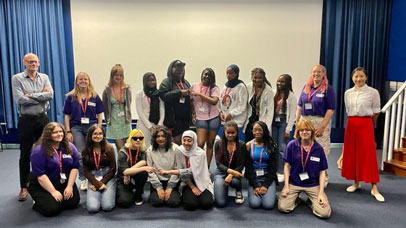 Experience university life first-hand, taking part in lectures, seminars and taster sessions designed by world-leading academic staff
Work on one of five group projects, across the following subjects:

Arts, Humanities and Social Sciences
Business and Enterprise
Law and Criminology
Medicine and Allied Health
STEM (Science, Technology, Engineering, and Maths)

Spend three nights in real student accommodation
Develop essential skills required to be a successful university student
Collaborate and work with other students from across the country
Prepare to make the transition from school/college to higher education
Work alongside our team of summer school mentors, who are all undergraduate students from the University of Leicester
Get involved in our daily social media challenges, with prizes to be won
Who are summer schools for?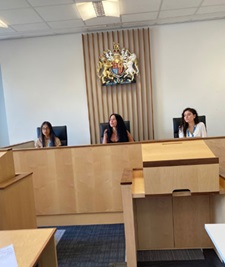 You must:
be in year 12 or 13
be under the age of 18 at the time of the summer school
be studying at a state-funded school or college in England
meet at least one of our widening participation criteria
Widening participation eligibility criteria will be collected on the application form and be used when assessing applications.
How much does it cost?
Nothing! Our summer schools are entirely free to participate in, including your accommodation, travel, and food!
How to apply
Applications will open soon.
It was a lot of fun and I really enjoyed it. I am extremely grateful to my mentors who helped us. They made me feel so welcome and included.
Group projects
This is the core element of your summer school experience. In your summer school mentor groups, you will work on one of five group projects; designed exclusively for you by our academic lecturers at the University of Leicester. Take a look below for an overview of each project to help you decide which summer school strand is the one for you.
Arts, Humanities and Social Science
Join us in an exploration of global migration past and present through social sciences, arts and humanities. Throughout this project you will explore the people around you and how we have all come to be where we are. We will look at migration from the point of view of social sciences and humanities to show how one subject can show us so much from different perspectives.
Business and Enterprise
Across the week you will take a look at some of the core fundamentals of modern business. In your groups you will tackle big decisions on supply chain logistics, let your creativity shine by delving into new product development, and learn how market your product to maximise profits.
Law and Criminology
Your journey begins by delving into a crime scene and gathering evidence, before moving onto interviewing the accused in police custody. You then assume the role of legal counsel, advising on how to proceed in the upcoming trial. The story continues to follow the accused through the criminal justice system, exploring some the big issues along the way. How it unfolds from there, you'll have to join us to find out…
Medicine and Allied Health
You will track the journey of a fictitious stroke patient, all the way from diagnosis, through treatment and onto rehabilitation. Assuming the role of a variety of doctors and Allied Health professionals, you will experience how a multi-disciplinary team of healthcare professionals combine, overcoming unforeseen challenges along the way, to provide a first-rate health service for our patient.
Medicine and Allied Health strand – additional information
This summer school is part of a national programme of summer schools supported by the Medical Schools Council (and funded by Health Education England). For more information about different summer schools available, both online and residential, please visit the Medical Schools Council website. Please note that if you are offered one of the 70 MSC spaces on our Medicine and Allied Health strand, you are then not eligible to attend any of the other MSC funded summer schools listed on that website.
STEM
Join us on the STEM summer school where you will be planning our next mission to Mars. You will have the chance to look at what makes planets habitable and why some are cold and wet and others are hot and dry. You will have to determine the best landing site on Mars for the rocket by looking at satellite imagery, you might look at orbital mechanics or instrument selection for your journey as well as sample gathering and specimen analysis. You will also learn how to so some basic coding to get the Mars rover where it needs to be to gather the correct samples and determine whether there could be life on Mars! We look forward to you joining our Mission.