Projects and supervisors 2022
Projects and supervisors 2022
Project
The influence of physical activity, sedentary behaviour and pulmonary rehabilitation on systemic chronic inflammation, physical function and quality of life in South Asian and White European patients with Chronic Obstructive Pulmonary Disease (COPD) (Word docx., 20.8kb)
Supervisor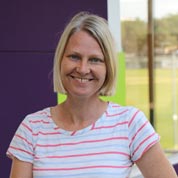 Professor Nicolette Bishop
I joined Loughborough University as a lecturer in September 2000, after completing my PhD at the University of Birmingham. I've enjoyed working here ever since and was appointed Professor in Exercise Immunology in 2020. I work in the School of Sport, Exercise and Health Sciences, based in the National Centre for Sport and Exercise Medicine-East Midlands and I work closely with colleagues at University Hospitals Leicester NHS Trust and Leicester University. My PhD students are a key part of our team; I really enjoyed my own PhD and I've always strived to provide my students with the same experience that I was lucky enough to receive in terms of skills, support, experience, and guidance. Away from work, I love spending time with my family and going on long walks across the fields with our dog but seem to spend more time being a taxi driver for our children.
---
Project
Breathlessness perceptions of under-represented groups to develop a culturally tailored symptom-management intervention (Word docx., 21.7kb)
Supervisor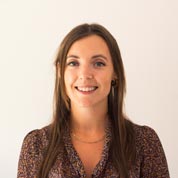 Dr Enya Daynes
I am a qualified physiotherapist specialising in respiratory disease. I completed my PhD in 2020 exploring devices to manage breathlessness and sputum in individuals with Chronic Respiratory Disease. I am currently a postdoctoral researcher exploring presentations of breathlessness among chronic conditions and working as a senior specialist physiotherapist in pulmonary rehabilitation and recently developing rehabilitation for patients with lasting effects of COVID-19. I am a contributing member of key committees in Pulmonary Rehabilitation which include the American Thoracic Society, British Thoracic Society and associate editor for Chronic Respiratory Disease journal. In my spare time I enjoy exercising and attending events.
---
Project
The impact of Long Covid in the multi-morbid individual – integration into a multi-morbid exercise based rehabilitation programme (Word docx., 23.4kb)
Supervisor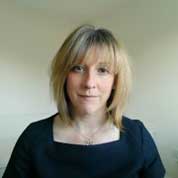 Dr Rachael Evans
I am an Associate Professor at the University of Leicester and Honorary Consultant Respiratory Physician at Glenfield Hospital, Leicester, UK. Clinically, I lead my regional integrated breathlessness service, implemented one of the first UK Long Covid services (>5000 appointments), and deliver an advanced COPD service; all involve multi-professional working and close integration with rehabilitation. My academic interests since my doctorate at UoL (2009), international post-doctoral fellowship University of Toronto, Canada (2009-2011), and tenure UoL (2017) have focused on outcomes, population, and adaptations to further enhance the effectiveness of pulmonary rehabilitation. I was awarded a NIHR clinician scientist fellowship (2017-2022) to investigate clinical pathways to lead to earlier diagnosis and treatments e.g. rehabilitation, for people presenting with chronic breathlessness. I am the lead co-investigator of the UK wide Post-hospital COVID-19 (PHOSP-COVID) study which is one of the largest studies of its kind. Internationally, I am the European Respiratory Society Group 01.02 Pulmonary Rehabilitation secretary, a member of the American Thoracic Society PR assembly programme committee and a member of the BTS PR statement committee.
---
Project
The effects of pulmonary tuberculosis and response to therapy on skeletal muscle dysfunction and recovery (Word docx., 20.3kb)
Supervisor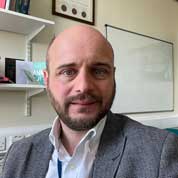 Dr Neil Greening
I am a Respiratory Consultant and Associate Professor in Leicester, following a NIHR Advanced Fellowship award in 2017.
Originally from Edinburgh, I did my undergraduate and junior doctors jobs in Newcastle before moving to Leicester for senior training and to undertake some research. I completed my PhD in 2014 in the field of pulmonary rehabilitation and enjoyed the multi-disciplinary nature of the team. Since then I have been keen to support students, trainees and anyone who wants to undertake research.
I lead a programme of research in the systemic effects of chronic lung diseases, particularly around muscle wasting and sarcopenia. I am interested in clinical research, and trials, but also understanding some of the mechanisms that lead to the clinical problem.
In my spare time I play bass guitar in a band, as well as keeping my children entertained. Please feel free to contact me at neil.greening@leicester.ac.uk.
---
Project
Exercise in younger adults with type 2 diabetes: optimising the response using a personalised approach (Word docx., 21.9kb)
Supervisor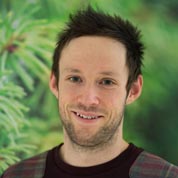 Dr Joseph Henson
I am a Researcher working in the Leicester Diabetes Research Centre at the University of Leicester. I completed my PhD in 2015 and have worked on multiple experimental and randomised controlled trials focused on diabetes prevention and management. The support I received during my PhD and throughout my time as a post-doc researcher, has reiterated my desire to help others achieve their academic potential. My broad research interests lie in the interaction between sleep, physical activity, sedentary behaviour and health, with a particular focus on type 2 diabetes. Arguably my biggest scientific achievement to date, apart from completing my PhD, was reciting the whole periodic table during my groom's speech to my science teacher wife. When I'm not glued to my desk (albeit a standing one) or getting my unwieldy limbs stuck in soft play equipment, I can probably be found running around in ever increasing circles in preparation for my next running challenge. If you have any questions regarding the project, please feel free to contact me on jjh18@leicester.ac.uk.
---
Project
Adaptation and testing of Your Covid Recovery© to address ethnicity, language and digital divide health inequalities (Word docx., 22.8kb)
Supervisor
Dr Linzy Houchen-Wolloff
I have worked in the field of rehabilitation for almost 16 years. I graduated from Coventry University in 2006 with a first-class honour's degree in Physiotherapy and was successfully awarded my PhD in 2012 with the thesis entitled 'the effects of resistance training and protein ingestion on skeletal muscle function in COPD.'
I am a Senior Research Physiotherapist within the Centre for Exercise and Rehabilitation Science (CERS) at The University Hospitals of Leicester NHS Trust (UHL) and Honorary Senior Lecturer in the Department of Respiratory Sciences, University of Leicester. I am passionate about supporting Allied Healthcare Professionals to do research and lead research within Occupational Therapy and Physiotherapy at UHL.
I am a co-investigator on several departmental projects, working alongside the clinical Pulmonary and Cardiac Rehabilitation Teams and lead investigator on a multisite study funded by the NIHR Research for Patient Benefit Programme. I am currently leading the local patient and public involvement (PPI) work for the PHOSP-Covid study collaborative. My areas of interest and expertise include exercise testing in patients with chronic respiratory and cardiac conditions, pulmonary/ COVID and cardiac rehabilitation, digital health, self-management, PPI and quantitative methodology. I regularly support PhD students with their studies as a supervisor, examiner and by serving on progress review panels.
If you'd like to contact me about this project, please email Linzy.Houchen@uhl-tr.nhs.uk.
---
Project
Promoting health outcome prioritisation in primary care consultations with patients with multi-morbidity, in a multi-ethnic population: A mixed-methods intervention study (Word docx., 21.4kb)
Supervisor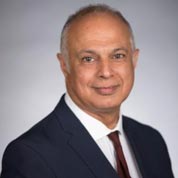 Professor Kamlesh Khunti
I am Professor of Primary Care Diabetes and Vascular Medicine at the University of Leicester. As Co-Director of the Leicester Diabetes Centre, I lead a research group that is currently working on the early identification of, and interventions with, people who have cardiometabolic disease or are at increased risk of developing cardiometabolic diseases including multimorbidity.
I am also Director of the UK National Institute for Health Research (NIHR) in Applied Research Collaborations (ARC) East Midlands and Director of The Real World Evidence Unit and The Centre for Ethnic Health Research
---
Project
Symptom, multi-morbidity and frailty burden in heart failure; perceptions, misconceptions and impacts on self-care behaviour – global ethno-economic insights using Real World Data (Word docx., 23.6kb)
Supervisor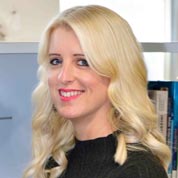 Dr Claire Lawson
I am a nurse by background and after ten years of clinical work in cardiovascular settings in the Midlands, I moved into education where I was supported in my PhD by a NIHR doctoral fellowship. I moved to University of Leicester in 2018, supported by an Early Career Wellcome Trust Fellowship, before receiving a NIHR Advanced Fellowship in 2019 and being promoted to Associate Professor in 2021. My work uses health data, collected routinely or provided by patients, to understand inequalities in the care and outcomes of people living with heart failure. I have a particular interest in patient reported outcomes and work with national patient groups and heart failure registries in Sweden and Singapore. I love working within the vibrant, friendly and progressive culture at University of Leicester and am passionate about encouraging PhD students to pursue clinical academic careers. I live in the midlands with my husband, three teenagers, a large German Shepherd and a rather dopey Golden Retriever; life is exciting and busy! You can contact me on cl417@leicester.ac.uk for further enquires.
---
Project
Impact of a low-energy meal replacement plan on symptoms, exercise capacity and skeletal myopathy in a multi-ethnic cohort with obesity and HFpEF (Word docx., 21.9kb)
Supervisor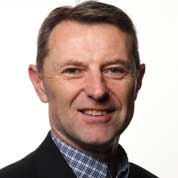 Professor Gerry McCann
As a renowned expert in cardiac MRI and immediate past chair of the British Society of Cardiovascular Magnetic Resonance Research Group and the Cardiovascular lead for the NIHR Leicester Biomedical Research Centre, my research spans the breadth of biomarker discovery, through early phase clinical trials and international phase III studies.
My research interests include the use of novel CMR sequences in the study of cardiovascular diseases, with a particular focus on coronary disease, diabetic cardiomyopathy and aortic stenosis.
I am also NIHR Cardiovascular lead for the East Midlands, and I sit on the Wellcome Trust Expert Review Group (physiology in health and disease) and previously on the NIHR doctoral fellowships panel (2017-2020) and was on the BHF Fellowships Committee (2015-18). I lead the imaging biomarker discovery research and evaluations of novel cardiovascular interventions and the mentorship programme for the Department and BHF Accelerator Award.
---
Project
Exploring the relativism of physical activity and exercise capacity in the context of health inequalities (Word docx., 23.8kb)
Supervisor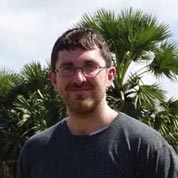 Dr Mark Orme
I attended a comprehensive school and did my first degree in human biology, which included a voluntary one-year research placement at the MRC Epidemiology Unit, University of Cambridge. Following a PhD at Loughborough University and postdoctoral position at the Centre for Exercise and Rehabilitation Science (University Hospitals of Leicester), I joined the University of Leicester as a postdoctoral researcher in 2019 to manage research into pulmonary rehabilitation in low- and middle-income countries. I have since progressed to Lecturer, starting in April 2022. I have had the honour of studying and working with colleagues in Leicester since 2013. The collaborative spirit between clinical and academic interdisciplinary research has contributed to my enthusiasm for encouraging the next generation of clinical PhD students and early career researchers. Outside work, I enjoy playing crown green bowls, or walking with my wife and our puppy Airedale Terrier, Willow.
---
Project
Understanding and addressing health inequalities in cardiac rehabilitation understanding barriers and increasing access (Word docx., 23.12kb)
Supervisor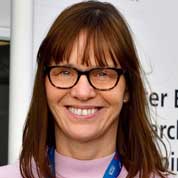 Professor Sally Singh
As Head of Pulmonary and Cardiac Rehabilitation at University Hospitals of Leicester NHS Trust, my research specialisms include pulmonary rehabilitation and digital interventions to support rehabilitation and recovery.
Alongside the team from University Hospitals of Leicester NHS, I have been working with national clinical leaders to build the ground breaking 'Your Covid Recovery' online service and I'm now working with the NHS nationally to roll it out across the country.
As well as being a member of the World Health Organisation's Development Group for COPD rehabilitation programme, I am the clinical lead for the National Asthma and COPD Audit Programme and the British Thoracic Society's survey of health care professionals' opinions of the role and adaptations required for pulmonary rehabilitation for COVID-19 patients.
I am an NIHR Senior Investigator and lead of a multidisciplinary team of researchers developing, investigating and understanding novel interventions for people with long term conditions, including those with multiple long term conditions.
---
Project
Understanding the presentation of sarcopenia in those living with frailty and multiple long-term conditions (Word docx., 20.2kb)
Supervisor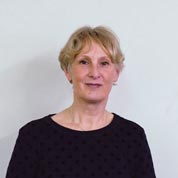 Professor Alice Smith (with Dr Luke Baker and Dr Thomas Wilkinson)
Professor Alice Smith leads a multidisciplinary translational research programme which aims to help people living with multiple long-term conditions (MLTCs) achieve the best possible health and wellbeing through appropriate lifestyle management. Our research is truly 'bench-to-bedside' encompassing laboratory-based exploratory work, outcome measure evaluation, observational and epidemiological studies, clinical efficacy trials, lifestyle intervention development, and effectiveness, implementation, and service evaluation. Our strong track record of patient and other stakeholder involvement underpins all the work to ensure that our research addresses problems of genuine relevance to those who live with MLTCs. This project is inspired by frequent feedback from our patients that highlights the negative impact of muscle wasting and poor physical function on quality of life and wellbeing. Co-supervisor Dr Luke Baker leads an emerging programme of cellular models of skeletal muscle wasting and will oversee the laboratory-based muscle biology component of this project to better our understanding the presentation of sarcopenia in those living with frailty and MLTCs. Dr Thomas Wilkinson contributes expertise in conducting cohort-based studies in people with MLTCs and sarcopenia, and oversees various clinical and therapeutic interventions delivered within clinical practice.
We are happy to provide further information or discuss the project with prospective applicants, please contact Professor Alice Smith (alice.smith@le.ac.uk), Dr Luke Baker (lab69@le.ac.uk) or Dr Thomas Wilkinson (t.j.wilkinson@le.ac.uk).
---
Project
Obesity and long-COVID: From epidemiology to intervention (Word docx., 21.9kb)
Supervisor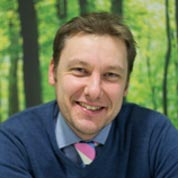 Dr David Webb
I have worked in Leicester as a clinical Endocrinologist since completing my PhD here in 2012. I focus on Type 2 Diabetes Mellitus research, a condition of major relevance to the people of Leicester and surrounding communities. I work at the heart of a dedicated multidisciplinary team of researchers working on novel therapeutics, clinical trials and nutrition-based interventions all aimed at improving the lives of people with this all too often devastating disease. The Covid19 pandemic has exposed health inequalities which must be addressed at both local and national level. Working with colleagues I am passionate about improving weight management aspects of this and challenging obesity stigma. I lead a service delivery group with this aim at our hospital and work closely with experts in the Covid rehabilitation team.
---
Project
Optimising weight loss in South Asian populations with cardiometabolic disease: a focus on exercise, lean mass preservation and metabolic health (Word docx., 21.1kb)
Supervisor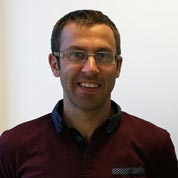 Professor Tom Yates
I have made Leicestershire my home. I completed a PhD at Loughborough University in 2008 and then progressed my academic career within the Diabetes Research Centre, University of Leicester, achieving promotion to professor in 2018. The fact that I stayed and rapidly progressed my research career at Leicester is testament to fantastic mentoring and the inclusive and the supportive environment. I am passionate about how we harness lifestyle (diet and exercise) as therapies in the prevention and management of chronic disease, including in ethnic minority groups. The Diabetes Research Centre hosts world-class expertise in this area and undertakes a programme of research that is at the cutting edge of clinical practice. Our PhD programmes are embedded within a thriving community of multi-disciplinary research, with the PhD students I have supervised having gone on to achieve impressive careers in academia and industry .
In my spare time I am a keen runner and baker, making the most of Leicestershire's varied countryside and culture.