Green city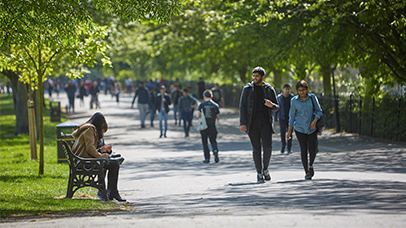 Victoria Park, adjacent to campus, is just one of many large spaces in Leicester providing room for both people and nature. Aylestone Meadows is a large nature reserve within the city. Brocks Hill Country Park is close to our accommodation at The Village, as is the University's own Botanic Garden.
Leicester City Council has invested considerably in sustainable transport including bicycle lanes on some major roads. Leicester Railway Station has more than 200 secure bicycle spaces plus changing and washing facilities.
The University is a partner in one of the UK's largest district energy schemes which saves the city 12,000 tonnes of CO2 each year.