Arts and culture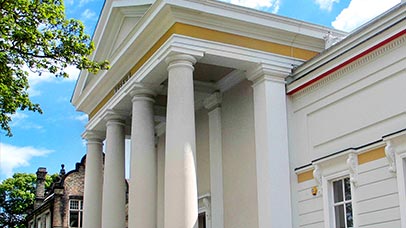 You'll be surprised by how much there is to discover in Leicester. Whether you want to enjoy a performance at the theatre, catch a film or immerse yourself in art you'll be spoilt for choice.
The University's own Attenborough Arts Centre combines exhibitions of contemporary art with theatre, comedy, dance and music plus a wide range of courses, from guitar to silversmithing. It has a particularly strong track record on performances by and/or for disabled people and also hosts many events for small children.
The Curve is one of the most spectacular, state-of-the-art theatres in the UK with major touring productions regularly visiting. Richard Attenborough first trod the boards at The Little Theatre which is still regarded as one of the country's premier amateur theatre companies in the UK, while the Sue Townsend Theatre presents a mix of performances by local and national companies.
Head to Phoenix if you enjoy indie films or documentaries, or visit Haymarket Theatre where you will enjoy theatre productions, e-sports tournaments, live music and much more.
New Walk Museum and Gallery has collections of dinosaur fossils and Egyptian mummies as well as a collection of artworks including ceramics by Picasso. The museum also welcomes a vast array of temporary exhibitions, touring exhibitions from national museums and a programme of contemporary art and craft displays.
Insider Tip: Take a walk around Leicester's Cultural Quarter and spot the street art – perfect for Insta!
To find out more about Arts and Culture in Leicester head to Visit Leicester