Arts and culture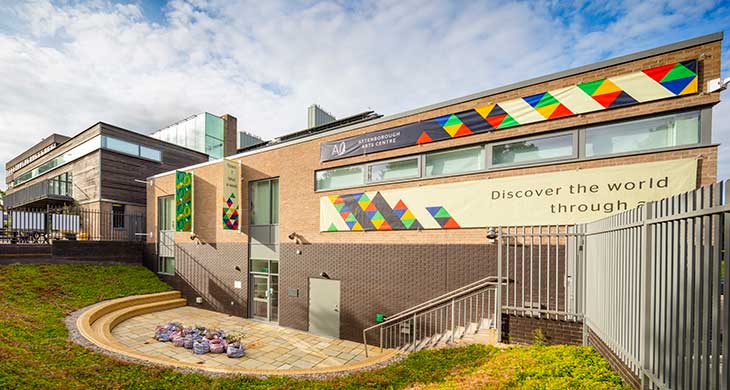 The University has a vibrant and lively arts scene with lots of opportunities for you to participate: whether you want to build on an interest you already have or try something new, you can participate, learn or just sit back and enjoy.
Attenborough Arts Centre
Our Attenborough Arts Centre, situated on campus, is a pioneering and award winning place for both performing and visual arts. They offer a fantastic programme of live events, theatre, music and comedy. The Centre's new gallery offers a chance to see some of the most thought-provoking and interesting contemporary art in the region. Or if you just want unwind after a hard day of studying, the AAC café
Botanic Gardens
Close to our Oadby Student Village, is the University's own Botanic Gardens is a stunning and relaxing oasis, perfect for a quiet few minutes wandering or relaxing. The Garden comprises 16 acres of lovingly cultivated gardens and greenhouses displaying a range of temperate and tropical plants.
Societies
Whether you want to play an instrument, sing, dance or act there is a society for you within our Students' Union. There is a comprehensive range of performance societies, from band music, ballroom dancing to burlesque. Vocalists can audition for the Chamber Choir, pitch into the fun of the LU Chorus or join in with the gospel sounds of LU Voices. The Orchestral Society performs famous works by great composers or, if you want to tread the boards, LU Theatre present works old and new, from the popular 'Proteus' try-out nights to the complete works of Shakespeare.