Shopping
Shopping
The Highcross shopping centre is an awe-inspiring mix of big name and designer shops. If you are searching for a one stop shopping experience, then look no further. It's easy to spend the whole day in the city centre, with an unrivalled selection of shops, delicious restaurants and a 12 screen Cinema de Lux.
Some of the fantastic shops in the Highcross include Urban Outfitters, Topshop, Apple, AllSaints, Superdry and Hugo Boss.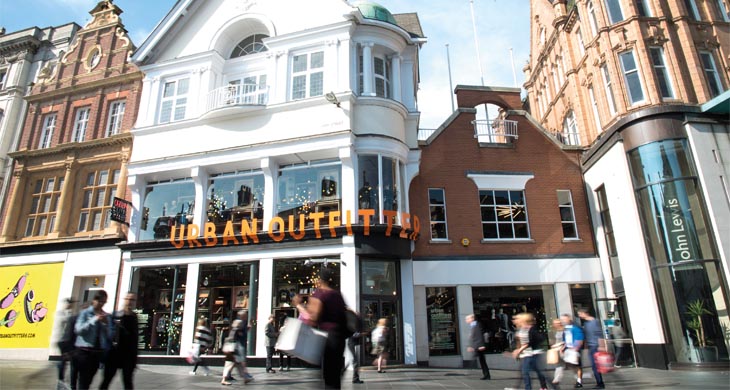 For something more eclectic take a wander around the Lanes area. Housing a mix of independent boutiques and speciality shops the Lanes is the perfect place to discover some boutiques that are off the beaten track.
Leicester is home to Europe's largest covered market and one of the oldest with a history stretching back over 700 years. The market was given royal consent in 1229 by Henry III. From fresh fruit to bags and books you can buy almost anything at Leicester market – it's a great place to source those all-important fancy dress supplies. One of Leicester's most famous families has held a stall there since the 1960s: the Linekers.
Head to Queens Road for a more relaxed and bohemian vibe. Here you'll find something a little different as nearly all of the shops, bars and restaurants are independent and have their own character – perfect for a relaxed evening or brunch.