Small Business Leadership Programme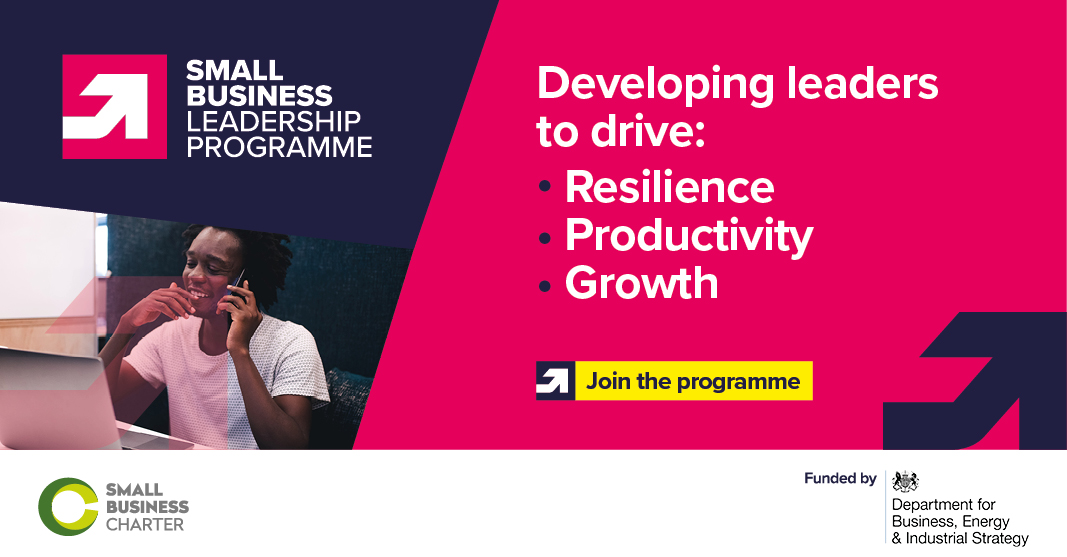 The Small Business Leadership Programme has been designed to help SMEs develop their potential for future growth and productivity and to support resilience and recovery from the impact of COVID-19.
The fully-funded 10-week programme is delivered online and designed to be manageable alongside full-time work. You'll attend eight 90-minute webinars and complete up to two hours of independent study and peer-supported learning each week.
You'll develop strategic leadership skills, build valuable networks and learn from business experts to help you create an innovative and agile organisation, boost performance and growth and improve risk management and efficiency.
The programme is being delivered by a consortium of business schools accredited by the Small Business Charter (SBC) and supported by the Department for Business, Energy and Industrial Strategy.
Eligibility
To join the Small Business Leadership Programme:
Your business must be a Small or Medium-sized Enterprise (SME) based in England
Your business needs to employ between 5 and 249 people and have been operational for at least one year
The participant should be a decision maker or member of the senior management team within the business, with at least one person reporting directly to them
The participant must be able to commit to attending the full programme
Start dates
Our November cohorts are now fully booked but we have a number of cohorts starting in January 2021.
Email us on ulsb.business@le.ac.uk for more information on the programme, start dates and how to register.