Farook Chaka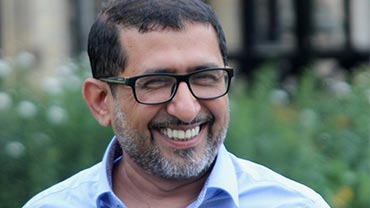 Farook Chaka is a Fellow Chartered Certified Accountant and a serial Entrepreneur in his own businesses to include franchise businesses, catering, recruitment, construction, technology and innovation. Farook has vast experience of over 25 years in advising business in strategy, funding, structuring and financial systems together with compliance matters with HMRC and Corporate Governance.
Farook's particular areas of interest are:
New business
Innovation
Seed investments
Cloud based business administration and compliance
Funding and Venture Capital Investments
Read about our other entrepreneurs and our External Advisory Board members.