Leading to Grow Programme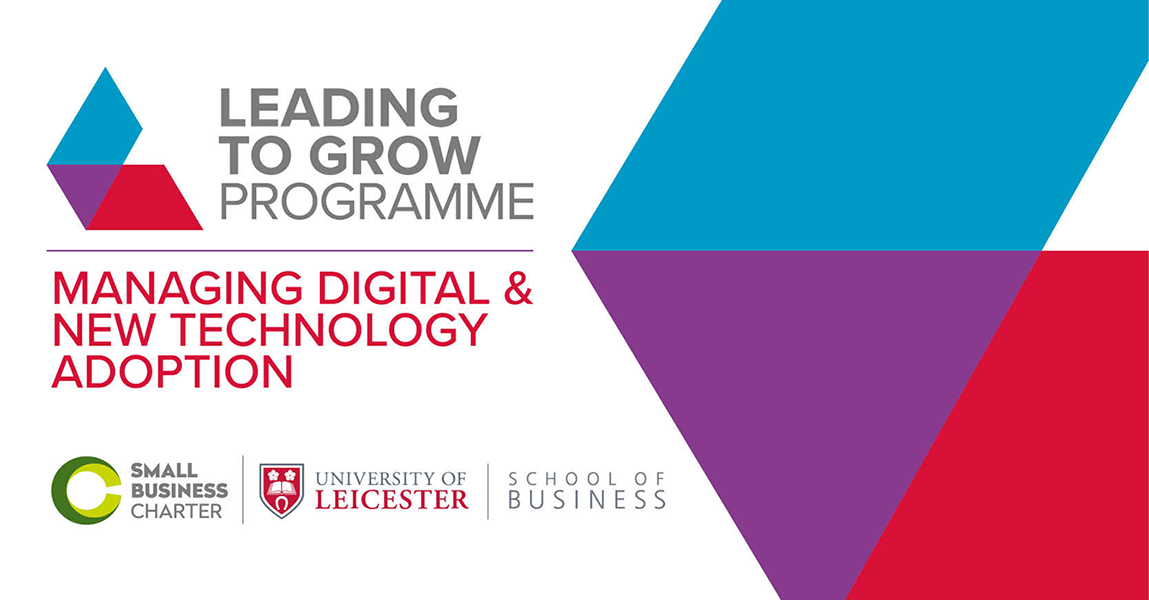 The Leading to Grow Programme will support small businesses to grow, innovate and increase productivity through adopting digital and new technologies.
The programme will help small business owners to explore digital and new technologies suited to their business goals, and to develop the management capabilities they need to implement the technologies.
We are proud to offer this exciting programme as part of a consortium of 15 business schools across England that have been accredited by the Small Business Charter.
Participation is free to eligible 'microbusinesses' with between 1-9 employees. Places are fully funded by the Business Basics Fund from the Department for Business, Energy and Industrial Strategy and Innovate UK.
Benefits of the Leading to Grow Programme
Develop your management capabilities to introduce new digital and new technologies into your business.
Help you to analyse the costs and benefits so that you can make informed decisions about the right technology for your business.
Support you to maximise the benefits of digital and new technology in order to increase productivity and performance of your business.
Help you to encourage innovation and improve employee engagement within your business.
Create insights and knowledge to support other businesses like yours in the future.
Programme features:
A half-day workshop in February 2020 led by small business experts from the School of Business.
Tailored support and expertise specific to businesses of your size.
A network of small business leaders in your area focused on growth.
A peer-learning environment and input from successful business leaders based in your region.
An impartial overview of new technologies that can help you to grow your business.
The opportunity to receive further one-to-one tailored support.
Eligibility criteria:
Your business must:
Be a formally registered business (i.e. the business must have a VAT number or PAYE number or Companies House registration) which has a trading history of three or more years.
Employ between 1-9 people.
Not have participated on a formal programme to raise productivity delivered by a business school in the last 12 months.
For further information email ulsb.business@le.ac.uk
Please note that applications for the programme have now closed.