External advisory board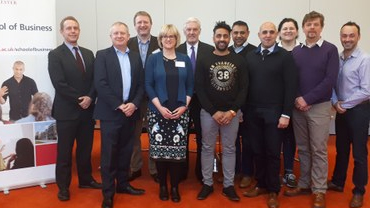 Our 13 member External Advisory Board review performance and offer guidance to influence and shape the strategy of the University of Leicester School of Business and reports to the School's Management Board.
Our current Board members include entrepreneurs and business leaders from public and private sector organisations that help us to develop strong links with businesses and organisations.
We are always looking for further leading figures from the private, public and charity sectors to share their enthusiasm, ambition and expertise to guide and support the School to realise its ambitions. This is an opportunity to partner with a well-established research-led University and to share your senior leadership experience with an ambitious business school that is looking to create impact through its education, research and enterprise.
Meet our External Advisory Board members
For further information on the External Advisory Board please contact: