Leicester Experimental Economic Laboratory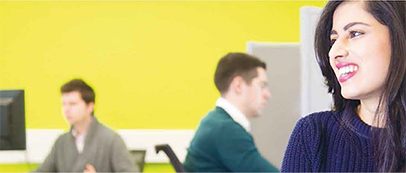 Without laboratories scientists are soldiers without arms." - Louis Pascal
LEXECON is dedicated to the application of experiments to Economics and Business research. Embedded in the School of Business, it provides a useful research tool for academic staff and a venue for enhancing the university experience for students.
The state-of-the-art LEXECON laboratory is located in the Astley Clarke Building on the main University campus. This 20-seat laboratory allows a wide range of experiments to be conducted. The laboratory provides further support through dedicated laboratory managers, who deal with all aspects related to the management of the laboratory, software development and conducting of sessions.
The School of Business is actively recruiting participants for experiments. Laboratory participants will be rewarded in cash for their time and effort. You can register online to take part.
Members and collaborators
Lab Director
Lab Managers
Collaborators
Professor Eyal Winter
Dr David Rojo-Arjonas
Dr Samuel Smithers
Dr Maria Kozlovskaya
Dr Sebastian Cortes Corrales
Dr Talahossein Movahedi
Current research projects
The Effect of Biased Polls on Election Outcomes: Aris Boukouras, with William Jennings, Lunzheng Li, and Zacharias Maniadis
Expert Credibility: Aris Boukouras, with Theodoros Alyssandratos, Sotiris Georganas, and Zacharias Maniadis
Mental Accounting and Tax Evasion: Sanjit Dhami and Maryam Javareshk Bathaei.
Threats and Outcomes: Emma Manifold, with Shaun Hargreaves Heap, Konstantinos Matakos and Dimitrios Minos
Efficiency and Coordination with Group Identities: Emma Manifold
Identity & Corruption: A Lab Experiment: Anastasia Papadopoulou with Maria Cubel and Santiago Sanchez Page
Research outputs
Smithers, Samuel (2015), "Goals, motivation and gender." Economics Letters, 131, 75-77.
Currarini, Sergio, and Friederike Mengel. (2016), "Identity, homophily and in-group bias." European Economic Review, 90, 40-55.
Kozlovskaya, M. (2017), "Are Payoff Maximisers More Cooperative? Evidence from a Prisoner's Dilemma Experiment." SSRN Working Paper 27555062.
Krockow, E. M., Takezawa, M., Pulford, B. D., Colman, A. M., Smithers, S., Kita, T., & Nakawake, Y. (2018), "Commitment-enhancing tools in Centipede games: Evidencing European-Japanese differences in trust and cooperation." Judgment & Decision Making, 13(1).
Sanjit Dhami, Mengxing Wei, and Ali al-Nowaihi (2019) Public Goods Games and Psychological Utility: Theory and Evidence. Journal of Economic Behavior & Organization, 167( C): 361-390 (Special issue on Psychological Game Theory).
Aris Boukouras, with Will Jennings, Lunzheng Li, and Zacharias Maniadis, (2020) "Can Biased Polls Distort Electoral Results? Evidence From The Lab", Working Paper.
Emma Manifold, Shaun Hargreaves Heap, Konstantinos Matakos and Dimitrios Xefteris (2020) "Group Identification and Redistribution in Democracies: An Experiment", Working Paper.
Contact
Email: lexeconexplab@le.ac.uk