Celebrating Leicester's scandalous playwright
"The trouble with Western Society today is the lack of anything to conceal."
Leicester-born Joe Orton holds a special place in the pantheon of 20th century dramatists, combining powerful, socially relevant themes with outrageous, popular comedy that has seen his plays continually revived in both professional and amdram productions. In his lifetime he was acclaimed and denounced, mixing with pop and rock stars (he wrote an unproduced screenplay for the Beatles) and – like a rock star – his early death cemented his reputation and secured his lasting fame.
Orton died in 1967, murdered by his lover Kenneth Halliwell. A wide range of events and exhibitions, publications and performances commemorated the anniversary of his passing in 2017, part of an Arts Council England-funded project led by Dr Emma Parker from our School of English. 'Joe Orton: 50 Years On' actually runs from 2014 to 2019, also incorporating the 50th anniversaries of his three major plays: Entertaining Mr Sloane, Loot and What the Butler Saw. In addition, the project tied into the 50th anniversary of the partial decriminalisation of homosexuality in England, less than a month before Orton's death.
The University's David Wilson Library holds the Joe Orton archive among its special collections.
"Reading isn't an occupation we encourage among police officers. We try to keep the paperwork down to a minimum."
When it premiered in 1964, Entertaining Mr Sloane may have been seen as a scandalous attack on the establishment and emblematic of the liberated, satirical 'swinging sixties' – but Dr Parker's research in the Joe Orton archive revealed that some major changes were made to the script before it was performed. Half a century on, she edited a '50th Anniversary Edition' of the play which was given its world premiere at the University of Leicester by our student drama society LUTheatre, followed by a day-long event of screenings, talks and readings.
Two years later, it was the turn of Loot to fall under the academic scrutiny of Dr Parker. Alongside another full-day event of talks, discussions and readings there was an exhibition of archive material at Leicester's New Walk Museum and Art Gallery. In 2017, for the anniversary of Orton's death Dr Parker curated two further exhibitions about Orton at the Museum of Contemporary Art in London and the National Justice Museum in Nottingham.

"Sir – In finding so much to praise, surely your dramatic critic has taken leave of his senses."
While his establishment-baiting plays were the most obvious example of Orton's flair for mischief (and his redesign of library books the most notorious) he also had fun as a pseudonymous letter-writer. He employed various pen-names but one in particular has become an established epistolary eponym – Mrs Edna Welthorpe. In 2017 this decent-minded, often outraged lady was re-animated, courtesy of Arts Council England and the University of Leicester, for a project entitled Yours Faithfully, Edna Welthorpe (Mrs).
Some of Britain's leading comedy writers were invited to pen new Edna Welthorpe letters and rose to the occasion magnificently. Contributors included Jesse Armstrong (Peep Show, Fresh Meat), Arthur Matthews (Father Ted, Toast of London), Caroline Moran (Raised by Wolves), David Quantick (The Thick of It, Veep) - and Hollywood star Alec Baldwin. Dr Parker had heard that Baldwin was a big fan of Orton, contacted him and was delighted when he agreed to write his own Edna Welthorpe letter.
Other elements of Yours Faithfully, Edna Welthorpe (Mrs) included an animated film by BAFTA-nominated animator Chris Shepherd, starring Alison Steadman as the voice of Edna; a nationwide schools competition to write new Edna letters; and a marvellous event at Leicester's Little Theatre bringing all these elements together (including a video message from Alec Baldwin).
'Joe Orton: 50 Years On' will conclude in 2019 with the anniversary of his final play What the Butler Saw.
Researcher profile: Dr Emma Parker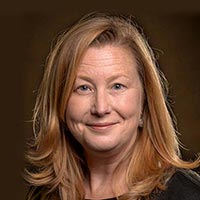 Emma Parker is an expert on post-war and contemporary literature and her work focuses on issues related to gender and sexuality.
She has contributed an article on Loot to the British Library's Discovering Literature website and delivered public talks on Joe Orton at Tate Britain, the British Film Institute, the National Justice Museum and Latitude Festival. Her research on Orton has been featured on BBC Radio 4 'Today' and 'Front Row' and on BBC East Midlands Today and BBC Radio Leicester. She has been interviewed for features on Orton in Gay Star News, the USA's Metro Weekly, Canada's National Post and on Germany's Deutschlandfunk. In 2017, she wrote features on Orton for the programmes for What the Butler Saw at Curve, Leicester, and Loot at Park Theatre, London.
In 2017 Dr Parker won a University of Leicester Impact Award for Best Public Engagement.