Forensic science and global justice
Tackling sexual violence in low-resource environments
Sexual violence is one of the most devastating consequences of gender inequality globally, and access to justice in low-resource environments is particularly challenging. Almost non-existent prosecution rates for these crimes affects confidence in the criminal justice system, exacerbates low reporting rates, and sustains a culture of impunity for perpetrators.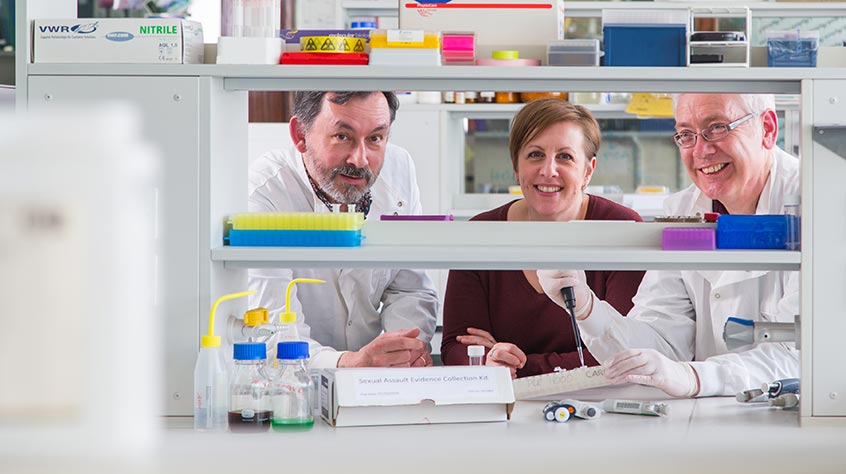 Professor Lisa Smith (Criminology), Professor Mark Jobling (Genetics and Genome Biology), and Dr Jon Wetton (Genetics and Genome Biology) are working with NGO, government, and industry partners to field test and implement novel forensic DNA collection kits. These kits can be used to collect and preserve DNA evidence in cases of sexual violence, even when it is not possible for a victim to access a hospital or medical professional for an examination – as is often the case in low-resource settings.
Pilot testing of the DNA kits in Kenya also involves comprehensive training of NGOs, police, and the prosecution service to build capacity for the use of forensic evidence in the context of sexual violence investigations and prosecutions. Once the kits have been successfully implemented in Kenya, the team aims to scale up this approach to other regions and humanitarian crises around the world.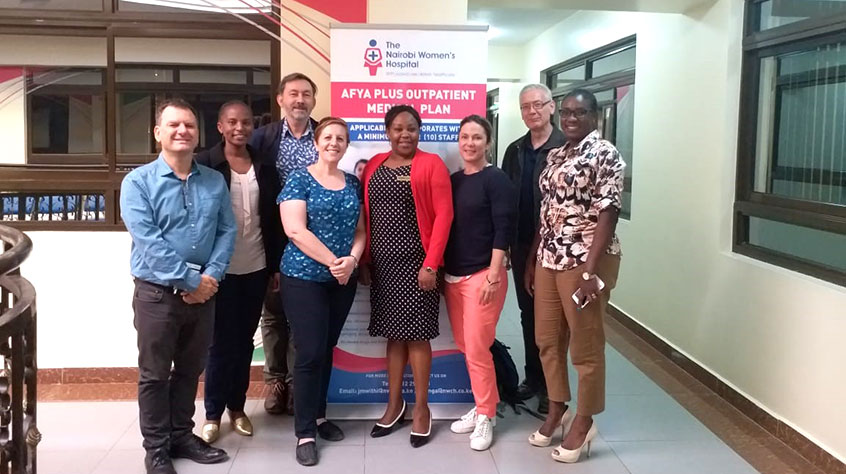 Award-winning work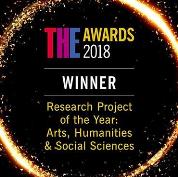 The team was awarded the 2018 Times Higher Education Research Project of the Year (Arts, Humanities, and Social Sciences) Award in recognition of their work on this project.
The award judges were "excited by the potential of this project to tackle a major issue and secure justice for victims of crime". They admired both the technical innovation and the way that the researchers had considered the socio-economic and legal frameworks in which the kits would be used.