Commemoration, Remembrance and Bodies of Evidence
Commemoration, Remembrance and Bodies of Evidence
​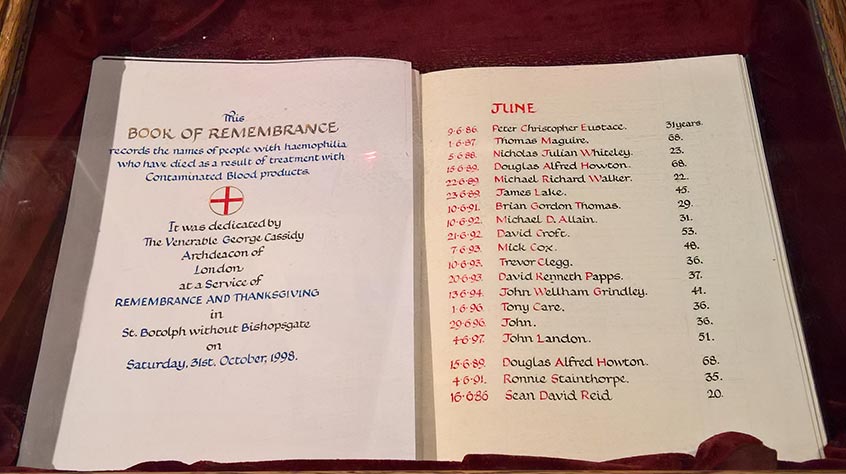 The Book of Remembrance is part of a photographic series which investigated the broader question about public remembrance and commemoration. The image was taken before the public inquiry into the use of infected blood, which commenced in 2019. ​
I was struck by the power of the text, which succinctly stated that "This book of remembrance records the names of people with haemophilia who have died as a result of treatment with contaminated blood products." ​
The facts are enlivened with the vivid symbolism of red ink, which reinforces the message that a gift of medicine, became a contaminant.