Lotte Inch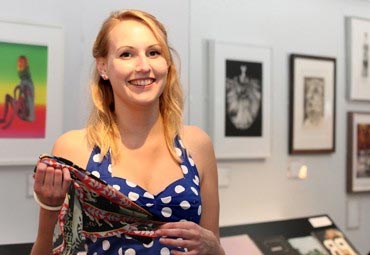 Lotte graduated with an MA in Art Museum and Gallery Studies in 2010 and has had an independent, exciting and varied career since.
'I was lucky enough to secure a job with The National Trust as a direct result of my work placement there whilst a student on the Art Museum and Galley Studies course. I worked at the Trust's Mottisfont Abbey site in Hampshire as an Exhibition Programmer, creating a brand new contemporary art gallery and programming and curating this space for 9 months on a rolling contract until funding for my post ran out. Since, I have worked in a freelance capacity as a contemporary arts curator and consultant and as artist's agent to a number of British based artists including Sally Sheinman. My work has seen me curating an exhibition for The House of Fairy Tales at Hall Place, Bexley and planning the early stages of a project with the House of Fairy Tales at the Edinburgh Art Festival 2012. I am also currently programming exhibitions for Scampston Hall and Gardens near York.
Alongside this work I have set up two pop-up art galleries in York. The most recent, The Lotte Inch Gallery, has been a 3 month project ending in December 2012, in the centre of the city exhibiting high end, celebrated names from the British art scene: Damien Hirst, Bob & Roberta Smith, Gavin Turk, Tessa Farmer, Rob Ryan to name a few. I am looking into securing funding to make this gallery space a permanent fixture with York.
Over the next few years I hope to establish myself as a freelance curator and exhibitions consultant whilst keeping the gallery open. I will need to be able to employ people to work alongside me whilst I am doing any consultancy / curatorial work and hope to be able to work with them to develop the reputation of the gallery and the calibre of exhibitions that we put on there. My time at Leicester has provided a useful network of contacts and other professionals with whom I can work and make new subsequent contacts through. My practical skills and funding application practice will also continue to be invaluable going forward with my career.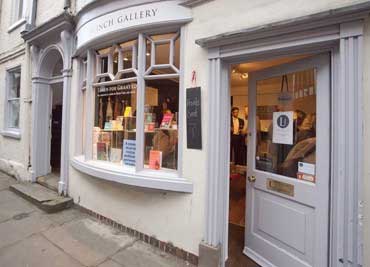 The staff support within the department was equal to none. And alongside a diverse class group I absorbed a huge amount of information without actually realising it at the time. The opportunity to design and install an exhibition within the department was a definite highlight of the course! I have kept in contact with a circle of people from the course who are based all over the world and we continue to support and advise each other when we can.'