School Profile: Dr Hannah Turner
School Profile: Dr Hannah Turner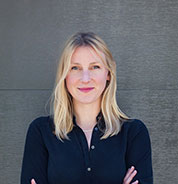 I come to Leicester from Vancouver, BC, where I was a Postdoctoral Fellow at Simon Fraser University in the School of Interactive Arts and Technology. Prior to that, I finished my doctorate at the University of Toronto in the Information Studies program.

I study how different technologies produce different knowledges through time. I have examined systems of classification and categorization in museum ethnographic collections, and I look at the development of bureaucratic record-keeping in museums where I trace how objects become both specimens and data in the history of anthropology. I am also interested in how new digital technologies are used to represent tangible and intangible cultural heritage, particularly of Indigenous peoples belongings. With the 3D digitization of museum objects for example, I question how objects are actively shaped by those who create and manipulate their digital representations, and how the practice of digitization is a negotiation between community, museum, and technological infrastructure. I continue to do research in British Columbia, but I also will be working in Cape Town later this year, organizing community visits to the Iziko museum.

This year, I'll teach about Objects and Collections in the Museum Studies Program, as well as in the Art Gallery and Museum Studies Program on Documentation and Managing Art Collections. I'll also be co-running (with Yunci Cai), the specialism on Global Museologies in the Spring.