Museum Studies Connect

Welcome to Museum Studies Connect: The Leicester Graduate Network. This exciting initiative provides professional development opportunities and networks for all of our graduates and now boasts over 450 members.
Since 1966, we have been keeping in touch with our graduates in a range of informal ways: bumping into familiar faces at conferences in the UK and abroad; relying upon helpful graduates to provide work placement opportunities; inviting past students back to speak to current students; working with graduates on museum and gallery research projects. This led us to formalise some of these links and to give all graduates access to continued support from Museum Studies and more importantly, the biggest and most valuable resource that Leicester can provide – our graduates themselves.
Once registered with Museum Studies Connect, members can immediately benefit from: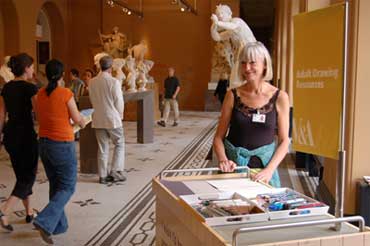 Future initiatives for the network include:
the opportunity for some members to more actively contribute to Museum Studies by acting as a representative or ambassador
opportunities to contribute to teaching
discounts on conferences and events
a graduate of the year award
individual career development support and guidance offered by Museum Studies staff.
Lots of great reasons to join Museum Studies Connect. If you are a graduate of the School of Museum Studies, register now!