Studying on campus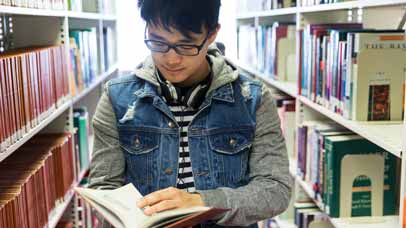 We're live and in person for 2021. For September, we're planning a return to face-to-face learning in lectures, seminars and labs. Some COVID-19 safety measures may still be in place. But wherever possible, we'll be delivering the authentic, in-person university experience you want.
If you are a PGR student, find out more on our research pages.
Library
Hello library. We know you've missed those late night and early morning study sessions, so we're pleased to announce that our library is now back to normal to support your studies.
Take advantage of our digital library, with access to more than 800,000 e-books, our enquiry service and student support. Your module resources will also link straight through to the appropriate digital resources through an electronic reading list system, making it easy for you to access your reading materials.
Academic Skills Centre
In need of a helping hand? The Academic Skills Centre offers one-to-one advice, support and online resources for University of Leicester undergraduate and masters students.
English Language Teaching Unit
Immerse yourself in student life here at Leicester without the language barrier. If English is not your first language, get free support at our English Language Teaching Unit.