Students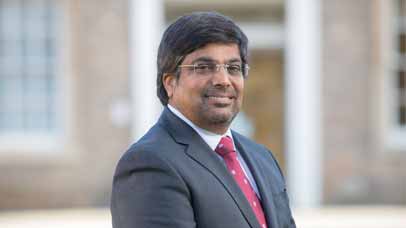 I am proud of our whole community, particularly you, our students, who have worked together and responded admirably to keep our University safe throughout the pandemic.
Now we look to the future and life at Leicester in the new academic year. We have learnt so much during the pandemic and we should build on the lessons which COVID-19 taught us: the value of connection and our heritage of kindness, the knowledge that we make an impact on the world, and the need to look after ourselves and others.
In our Centenary year, I am excited we can open up campus to you once again. To bring teaching back to face-to-face as much as possible, energising learning, whilst providing flexibility through online sessions. Our campus development provides new spaces to study and socialise – including Percy Gee and Brookfield – with more to come at Freeman's Common. Make the most of what living and working in such a diverse university and city has to offer. I want you to cherish your experience with us and become a true Citizen of Change.
As you settle into the life at University, you may need a helping hand academically, socially, or getting to know Leicester. It may take time and that is ok. Our staff are here to enable you to grow and flourish together.
Nishan Canagarajah
President and Vice-Chancellor