Staff and PGR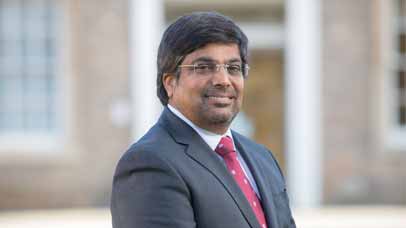 I am proud of our whole community, particularly you, our staff, who have tirelessly worked together to keep our University safe throughout the pandemic. And it's not just me that thinks so – we have been given awards by The Higher Education Business Continuity Network and Higher Education Strategic Planners Association praising your efforts.
Now we look to the future and life at Leicester in the new academic year. We have learnt so much during the pandemic and we should build on the lessons which COVID-19 taught us: the value of connection and our heritage of kindness, the knowledge that we make an impact on the world, and the need to look after ourselves and others.
In our Centenary year, I am excited we can open up campus to you once again as we welcome WorkSmart – our agile working model. Our campus development provides new spaces to socialise and work – including Percy Gee and Brookfield – with more to come at Freeman's Common. And for students, to bring teaching back to face-to-face as much as possible, energising learning, whilst providing flexibility through online sessions.
As we start life under our new 'normal', we will strive to provide a safe and secure environment to support your experience at this University.
Nishan Canagarajah
President and Vice-Chancellor